Dev Negi doesn't record songs without knowing the actor he's singing for
Singer Dev Negi makes it a point to enter a recording studio only after he knows who is he singing for, and what the story behind the song is.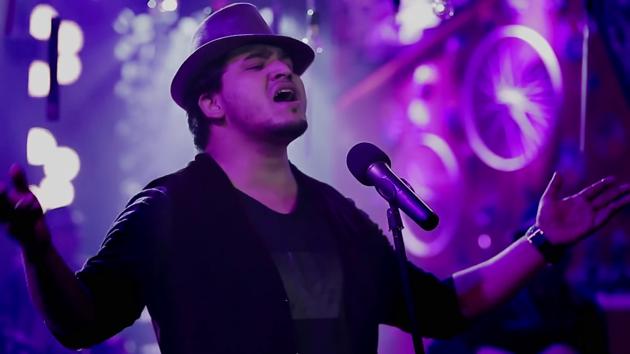 Updated on Mar 23, 2017 08:10 PM IST
Dev Negi has his own way of ensuring that his songs stand out from the rest of the popular tracks in Bollywood. The 27-year-old who has sung popular hits such as Hai Yehi Zindagi (Kick) and Paro (Pyaar Ka Punchnama 2), keeps the featuring actors in mind before he goes inside the recording studio.
"For me, it is very important to know the star cast of the film, and whom the song is picturised on. If every actor had to sing, they would have had their own style of singing. For instance, I had to sing Coffee Peetey Peetey (Gabbar Is Back) in a restrained fashion yet sound very macho because I was singing for a strong actor like Akshay Kumar. That's why I always need to know the actor for whom I am giving my voice," he says.
However, another parameter that Dev pays close attention to while recording the song, is the plot of the film. "Kahani bhi badi zaroori hai (Story is equally important). Ho Gaya Hai Pyar from Tanu Weds Manu Returns (2015) is a background number where two individuals are not able to express their emotions. It's more matured love and I had to sing it as a romantic ballad," he says.
Talking about his latest song in Badrinath Ki Dulhaniya, Dev adds, " I knew Varun Dhawan's character is not from a metro, and from a smaller city in UP. So the song's character had to reflect the fact that the hero hails from a small town. That's how I approach a song."
The Uttarakhand born singer feels that knowing the story and the actor, gives the song a unique flavour. "That's how a song will stand out. When we record songs, there is a certain character that is around them, and that's where they get their identity from," says Dev.
Follow @htshowbiz for more
Close Story