National award for 3-year-old drummer
Anshuman is just a three-year-old, but he has won a million hearts with his amazing talent. "I love to play the drum. In the future, I want to be a professional pilot, but for that I have to study hard," said the star drummer. VIDEO INSIDE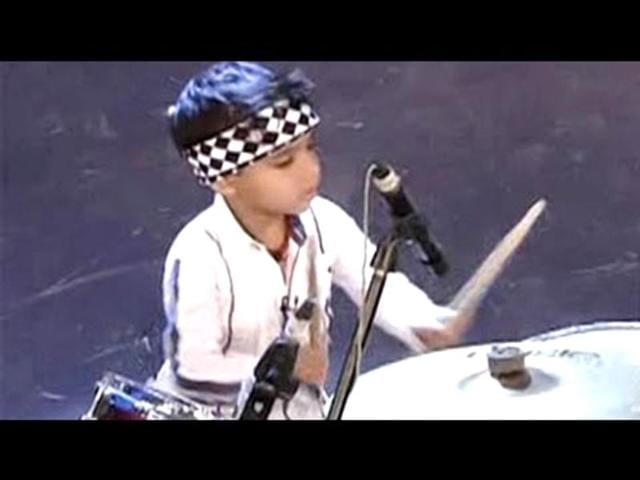 Updated on Jan 12, 2014 01:18 PM IST
Anshuman is just a three-year-old, but he has won a million hearts with his amazing talent.
The youngest drummer from Tripura's East Pratapgarh area was born to Biswajit Nandi and Rashmi Nandi.
Anshuman was inspired by his father, who is a professional drummer.
"I love to play the drum. In the future, I want to be a professional pilot, but for that I have to study hard," said Anshuman.
Rashmi Nandi, his mother, said: "We exactly don't know when he picked up the drum. Though his father plays drum we never thought that our son would also be in this field. He learned it while his father was teaching the drum to his students. And, one day we realized that he plays drum with the right rhythm."
Anshuman recently bagged the national award for exceptional achievement in the field of music at an event in New Delhi.
He spends most of his time with drumsticks rather than toys.
Biswajit Nandi, his father, said: "I am very proud to say that today I am known as Anshuman's father. Where ever he performs there is a huge crowd. In the future, if he wants to continue with his drumming, I will definitely support him to continue along with his education."
Anshuman has appeared in reality shows such as India's Got Talent, SA RE GA MA PA and many others.
His success is a source of inspiration for other children in the state.

Watch Anshuman play drums in this video.
Close Story
Personalise your news feed. Follow trending topics