Pakistani singer Momina Mustehsan: I wanted to be known as more than just a pretty face
Jun 22, 2018 04:58 PM IST
Momina Mustehsan, who shot to fame in 2016 after singing Afreen Afreen with Rahat Fateh Ali Khan for a Pakistani music show decided to not release any music, until she made sure that she was more than just a "pretty face".
Momina Mustehsan has returned to the world of music by collaborating with singer Arjun Kanungo for the new single, Aaya Na Tu, which released on June 20. The 25-year-old Pakistani singer had became an internet sensation in 2016 with Afreen Afreen — the Nusrat Fateh Ali Khan song which was redone by Momina and Rahat Fateh Ali Khan for a Pakistani music show. However, she was so bothered by the compliments that came her way that she decided to not record any more music.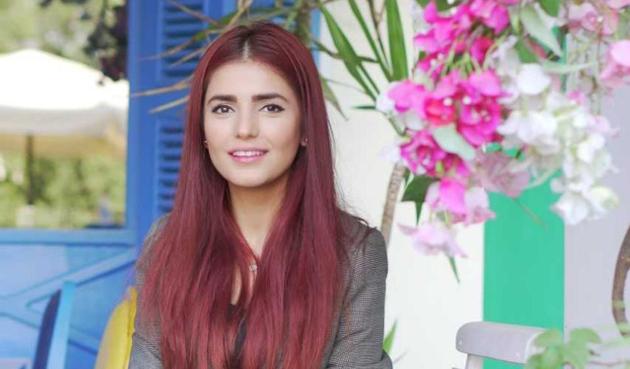 "I realised that everyone was only complimenting me for the way I looked. More than my voice, people focused on how pretty I am. Everywhere I went people were like 'arey, dekho kitni pyari ladki hai'. But I wanted to be known for something more than just my face. So, I decided that I won't release any music till I change that image and be known for something more," she tells us.
Read| "My style statement is homeless!" Momina Mustehsan talks about music, math and life in a Brunch exclusive
With music on the back seat, Momina became more active towards charity and spreading awareness about issues that matter. "I started working for causes such as education and mental health, and also spoke about the role of women in Pakistan," she says.
It was getting into the Forbes list of 30 under 30 category this year, which convinced her that she can go back to music.
Read| Afreen Afreen singer Momina Mustehsan urges Ali Zafar to apologise
"I want to be more than just a musician or an artist and I felt that I achieved that, with Forbes. I was ready to start a new chapter in my life," she says, adding, "I got a call for Aaya Na Tu the same day that Forbes featured me in their list of 30 under 30. That day, I knew I had established myself as more than just a singer. So, we went ahead with the song."
About her future plans, she says, "I'll be releasing more music this year. I feel as a singer and musician, it's my responsibility to talk about social issues, and you will hear about them in my music as well."
Interact with the author on Twitter/@sammysamarth