'Forced to withdraw rape case', Ghaziabad village Dalits threaten conversion
Apr 11, 2016 12:08 PM IST
Dalit community members of a village on Sunday threatened to convert to Islam or Buddhism after allegedly being beaten up and pressured by another group to withdraw cases related to the rape of a 17-year-old girl.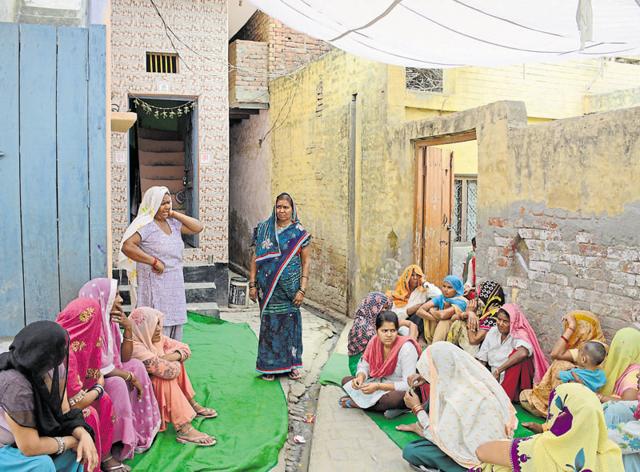 They alleged that "several influential people" forced them to reach a compromise on a second complaint as well. The second complaint was against a former pradhan for beating them and forcing them to withdraw the rape charges at a prayer meeting held for the girl on Saturday, they said.
However, the two groups reached a compromise on Sunday in the second case. A senior member of the Dalit community said they may not follow through with the conversion, but other members were disappointed about the way they were treated.
"Time and again, we are subjected to humiliation and pressured to withdraw cases. Our community members have threatened to convert either to Buddhism or Islam," said Bhim Sen Gautam, a resident.
On March 29, a man from Yadav community raped a girl when she was alone at home, while his accomplice kept watch. The girl set herself on fire after the incident, and died on April 6 in a Delhi hospital. Both accused were arrested under charges, including rape.
"My daughter was hospitalised for nine days and could not survive. She poured kerosene and that burnt the upper part of her body. I lost my child but people threatened us for a compromise. We have no option but to think of conversion," said the mother of the victim.
Santosh Devi, another resident, alleged that her husband, brother-in-law and two more family members were beaten up on Saturday.
"There was an incident earlier in our family where my brother-in-law was shot dead and in that case too we had to reach a compromise. How long will we reach compromises? I think conversion is the only way out so that our voices are heard," she said.
Meanwhile, the police said they will not quash the FIR in Saturday's incident.
"Although the two parties have reached a compromise, the investigating officer will decide whether to file the final report or a chargesheet on the basis of evidence and statements…We sent our officials to inquire about the threats of religious conversion, but the community members denied it," said Ghaziabad superintendent of police Salman Taj.