Noida residents want special wing for maintenance of roads, sewers
Updated on Mar 27, 2017 11:42 AM IST
The demand raised by residents with Noida Authority for a separate maintenance department was aimed at improving of repair works related to roads, sewers, pipelines etc.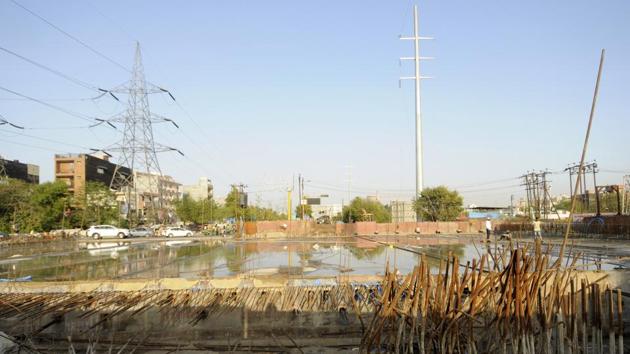 Residents have demanded that the Noida authority should form a separate maintenance department for redressing complaints regarding repairs of all kinds of civic amenities including broken roads, faulty sewer, drain and water pipeline.
The demand, aimed at improving maintenance works currently suffering in the absence of a dedicated team, said that engineers who work in project wing, which constructs all new projects like road, bridge, underpass and drain, should not deal with maintenance work too.
Residents alleged that the Noida authority engineers that take care of both projects and maintenance fail to address complaints properly.
At present, the same team of engineers deals with both new projects as well the maintenance work they get in their respective areas. The authority had divided the 20,000 hectare area of the city into nine work circles for execution of all kinds of work, including new construction and maintenance.
"With the dedicated maintenance department in place, engineers can deal with residents' complaints regarding maintenance more efficiently. As of now, when we file a complaints, many engineers excuse themselves saying they are busy with projects. But if the authority create a separate wing, then the concerned officials will be able to devote more time to maintenance and will have no excuse to escape responsibility," said Ashok Hak, retired army officer and senior vice president of the Noida Federation of RWAs (FONRWA), a residents' body.
Residents feel that the Noida authority engineers do not address appropriately their complaints pertaining to park maintenance, repairing of footpaths, roads, water pipelines, among others.
The authority has an online grievance redressal system, which is reportedly not so effective.
"When we file any complaint on the online portal, it remains unaddressed for a long time," said Vimal Sharma, Sector 50 RWA president.
A delegation of FONRWA have also met the authority chief executive officer Deepak Agarwal and discussed all the issues related with the maintenance in detail with him.
"After discussing this issue with a group of residents, I have instructed my staff to prepare a detailed structure of the maintenance wing. Our objective is to ensure that each complaint with regard to the maintenance is dealt with properly. We are seriously working to devise a plan through which we can address maintenance complaints properly," said Agarwal.
Personalise your news feed. Follow trending topics