Noida: Yamuna authority had acquired land without need, reveals probe
Published on Sep 29, 2017 08:59 PM IST
Meerut divisional commissioner and chairman of YEIDA, Dr Prabhat Kumar, on May 13 had formed a committee headed by additional chief executive officer (ACEO) Amarnath Upadhyay to investigate the irregularities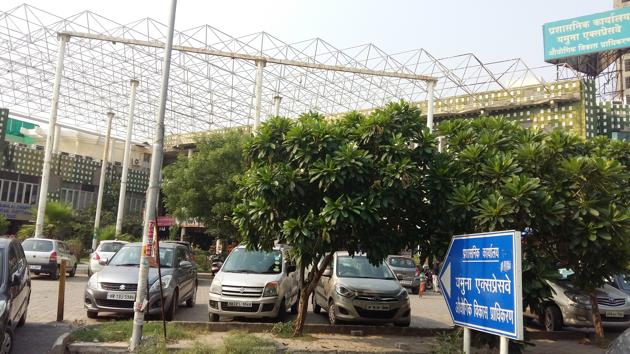 The committee constituted by the Yamuna Expressway Industrial Development Authority (YEIDA) to probe an alleged land scam revealed that agricultural land was acquired without need along the 165km Yamuna Expressway.
Meerut divisional commissioner and chairman of YEIDA, Dr Prabhat Kumar, on May 13 had formed a committee headed by additional chief executive officer (ACEO) Amarnath Upadhyay to investigate irregularities in the large-scale land acquisition that took place in 15 villages along the expressway.
It was alleged that politicians and bureaucrats bought farmers' land and sold it at higher prices to YEIDA. The committee said the land was then acquired by the authority without any purpose, wasting public funds. Kumar constituted the probe committee after farmers alleged that Rs750 crore was spent on acquiring around 1,000 acres. The land was purchased between 2012 and 2015.
"The 15 villages where the authority had acquired agricultural land of farmers were not even part of the Yamuna's Master Plan-2021. Ideally, the authority should not have acquired agricultural land before the Master Plan was approved. The authority does not even need this land for any developmental activities such as roads, drainage or housing projects even now," said Upadhyay, who will submit the probe report to Kumar on October 3.
The probe revealed that 15 villages, including Amarpur, Dyanatpur, Bailana and Jahangirpur, where land was acquired, are located at the border of Bulandshahr and Gautam Budh Nagar.
The probe was constituted to inspect multiple details — who made the proposal for the purchase, for what purpose the land was to be used and who bought the land from farmers before it was acquired by YEIDA.
"I do not want to name the persons who purchased the land from farmers but it is true that the authority did not need this land because it is located far from the expressway and lacks proper connectivity," said Upadhyay.
At present, YEIDA has a debt of Rs3,300 crore, including a loan of Rs1,650 crore to be repaid to the Noida authority. It has also failed to develop well-planned, urbanised areas along the expressway.
"When we could not urbanise the sectors located near Greater Noida, what was the need for this agricultural land to be acquired?" said Upadhyay.
The Uttar Pradesh government on April 24, 2001, had established YEIDA for building the Yamuna Expressway, set up industries and develop urban areas along the road.
Around 2 lakh hectares from 1,187 villages in six districts — Gautam Budh Nagar, Bulandshahar, Aligarh, Hathras, Mathura and Agra — have been notified under YEIDA. However, no industries have been set up by the authority in the area in the last 15 years.