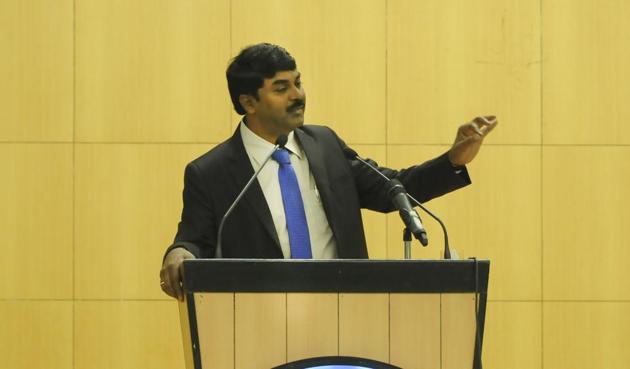 We should be top arms exporter, not importer, Parrikar's scientific advisor says in Noida
Dr G Satheesh Reddy stressed on the need to develop indigenous technology
PUBLISHED ON DEC 22, 2016 11:50 PM IST
Stressing on the need to develop indigenous technology, Dr G Satheesh Reddy, scientific advisor to defence minister Manohar Parrikar, said that India needs to be the top exporter of arms and ammunitions in the world and not the top importer.
"India has done well in technological advancements and yet we remain the largest importer of defence equipment. Even Narendra Modi had said that he wishes to be the Prime Minister of a country that is not the top importer of defence equipment but the top exporter," he said.
Reddy was speaking at the Association of Indian Universities (AIU) north zone vice-chancellors meet. He said that India needs to focus on developing its own infrastructure for defence requirements and not depend on other countries.
"We need to focus on developing an indigenous system with innovative ideas, creativity and necessary infrastructure, export of contemporary technology and products, and innovative manufacturing. We need to develop technology keeping with the times," Reddy said.
"In today's and future wars, satellites will extensively be used. Today, if a country launches a missile towards another country, the latter's satellite would be able to track the missile and alert them to the location of its launchpad. Even our neighbours have a few satellites," he said.
He said that there is a need for investment in research to develop centres of excellence at a micro level.
"Instead of having 10 centres of excellence, we should have 100 such centres for every department so that they can focus on a single problem and find its solution. Research also needs to be promoted," Reddy said.
Close