Al Jazeera: Good, bad, and a little ugly
Jun 09, 2017 11:17 AM IST
Al Jazeera's very deep pockets allow it to hire the best and brightest and the newsroom drawn from all continents and across nationalities is a mini-United Nations.
The news reader was in the middle of a news bulletin, giving a blow-by-blow account of Egyptian army tanks storming a Cairo mosque inside which Muslim Brotherhood members were reportedly holed up. It was high drama at prime time and Al Jazeera was at the top of its game covering the tumult in Egypt in the wake of the military takeover some years ago.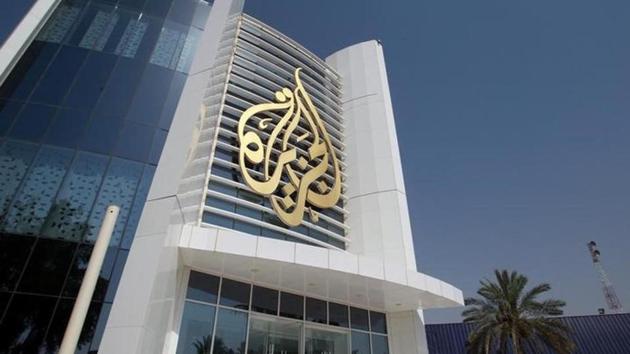 But then the script went wrong. The news reader got carried away and said gunshots were also being fired from inside the besieged mosque. What she said went against the narrative that the Qatar-owned, Doha-based channel long accused of being a Muslim Brotherhood sympathiser wanted to build and she was quickly replaced. After a brief news break, the bulletin continued with a different anchor in place.
The alacrity with which Al Jazeera acted that night in 2013 also exemplifies why other nations in its neighbourhood such as Saudi Arabia, Egypt, Bahrain and UAE are alarmed. The channel's output is sleek and the journalism stellar, but also often rabid and raucous for a region that has little press freedom.
The channel's rousing rolling coverage is also at the heart of the ongoing diplomatic dispute between Qatar and the Saudi-led bloc of nations. Among everything else they want Qatar to do before ties could be normalised, the countries want Al Jazeera to be shut down and the 'menace' to be stopped.
Why so many countries see red on watching Al Jazeera is not hard to guess. The Gulf is no place for press freedom and that includes Qatar, which blocked an independent news website, Doha News, only recently.
Reporting on even an unkempt pet market in a local souq or anything that portrays the kingdom in somewhat bad light can invite a visit from the dreaded CID. A Qatari poet sentenced to life for writing a poem against the king got only a perfunctory mention in the local media, including Al Jazeera; the deportation of a foreign journalist after being stripped and locked up in prison for being diagnosed with HIV some years ago showed the media its true place in the country.
Much of Al Jazeera's opprobrium is reserved instead for rest of the region where rulers, mostly despots, are open to paeans but loath criticism. Name the country and they all have either jailed Al Jazeera journalists or kicked out the channel altogether at some point or the other over its reportage.
A couple of years ago, broadcaster Peter Greste and two others spent months in Egyptian prison for their reportage. At the moment, Al Jazeera journalist Mahmoud Hussein has been behind bars in Egypt for nearly six months.
The journalism that the channel practices is mostly exemplary. Al Jazeera's very deep pockets allow it to hire the best and brightest and the newsroom drawn from all continents and across nationalities is a mini-United Nations. More boots on the ground in places such as the Arab world and Africa gives it a cutting edge over other international rivals.
But the fault lines simmer underneath and it is mostly related to religion. Beneath its veneer of multiculturalism and globalism, Al Jazeera in its core remains a Muslim Arab channel. Top executives and many senior-level editors could be westerners, but critical editorial calls are necessarily taken by those who are from the region.
There are therefore many shades of Al Jazeera on offer. Its English arm, started in 2006, is suave and sophisticated. The original Arabic channel that first courted international fame and notoriety at the same time with the Osama bin Laden tapes some couple of years after its launch in 1996 is a little more direct. Mubashr Misr, the local variant of the Arabic channel, was far more stormy and acerbic.
That the line between journalism and activism is often blurred is well to be expected given the backgrounds and personal preferences of senior staff. Many in the Al Jazeera newsroom were aghast and outraged seeing Muslim Brotherhood's Mohamed Morsi being toppled by the military as Egypt's president, primarily for being both Muslims and Egyptians. The staff also shares the pain of Palestinians more than anyone else every time the conflict with Israel escalates. Al Jazeera has Qataris on the rolls, but they are far outnumbered by Palestinians, Jordanians, Iraqis and others.
Getting emotional is human nature and raw emotions swept the Al Jazeera newsroom during the US-led invasion of Iraq in 2003. Tens of thousands of civilians died, but woofs of excitement broke out in the Doha newsroom only when news trickled in about the death of an American soldier. No wonder leaked documents later showed that top-ranking US officials such as Donald Rumsfeld had talked about bombing the channel's headquarters.
Taking positions on issues and events, however, do not take away any shine off the breathtaking exploits of the Al Jazeera journalists. Tareq Ayyoub died in Kabul; hit by an American tank shell just when he was readying to go live. Several others, including cameramen, have been killed in the line of duty. Journalist Sami al-Hajj spent years in the Guantanamo jail; picked up from the Afghanistan-Pakistan border on the unproven suspicion of being a member of the Taliban.
To stifle the voice of Al Jazeera, which prides itself for being the 'voice of the voiceless', will be criminal.
However hypocritical it may be when it comes to covering Qatar, the channel undoubtedly has given voice to at least some in the Arab streets ruled by some of the worst despots.
Like every other organization, Al Jazeera suffers from cliques and cabals. A translator in its online department rose to become the virtual deputy managing editor, only to revert to his old position in two months after a particular boss left. But these blemishes notwithstanding, Al Jazeera remains a beacon in a region where freedom of expression is at a premium.
(The author has worked with Al Jazeera in Doha for 12 years. Views expressed are personal)