In a new-age world of work, address key systemic issues
Jan 31, 2023 07:53 PM IST
One key issue today is the changing nature of work and terms of employment, particularly the skill gap, which has been aggravated by a few mega-trends such as the advancement of digital technology, demographic changes and green transition
The world over, issues relating to employment, job creation and retention, appropriate skilling, new forms of employment, and sustainable social protection are emerging as challenges for national governments. As part of India's G20 presidency, the Employment Working Group (EWG) led by the ministry of labour and employment has a crucial role in addressing these challenges and leveraging opportunities in the world of work. While some issues are dynamic, others are systemic and require a rethink in approach.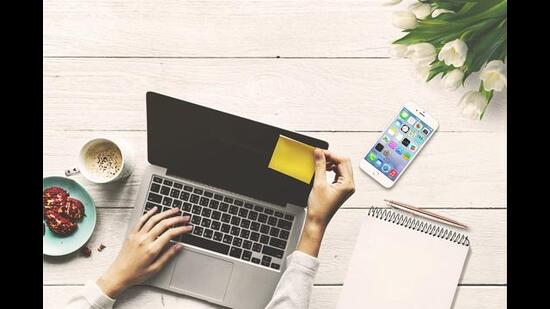 One key issue today is the changing nature of work and terms of employment, particularly the skill gap, which has been aggravated by a few mega-trends such as the advancement of digital technology, demographic changes and green transition. The World Economic Forum (WEF) has estimated that new technological innovations will make over 85 million jobs redundant while also creating about 97 million new roles.
Bridging the skill gap requires a standardised vocabulary. For countries to make internal assessments of skill gaps, and then work on addressing them through in-house skilling, up-skilling and reskilling, a standard taxonomy is essential. It would provide a snapshot of skill gaps and surpluses and can be used to adopt solutions such as sourcing and offshoring to plug these gaps through bilateral agreements.
Addressing the skill gap this way can help increase access to employment, improve the quality of jobs, and increase participation in education and training. The EWG is engaging with the International Labour Organization (ILO) and the Organization for Economic Cooperation and Development to develop an international skill gap mapping portal along with a standard taxonomy.
The definition of employment is also changing. The Covid-19 pandemic strengthened the idea of working from home, while other new forms of work emerged, spurred by technology. One such type is the gig and platform workers, who participate outside of the traditional employer-employee relationship. The ILO document on Decent work in the platform economy reported that, globally, the number of platform players increased from 142 in 2010 to 777 in 2020. In India, a NITI Aayog study estimates that in 2020-21, 7.7 million workers were engaged in the gig economy and India's gig workforce is expected to expand to 23.5 million workers by 2029-30.
Gig and platform workers have unique challenges, including irregular work and inadequate social protection, despite the gig economy's potential to enhance labour force participation. The Indian presidency seeks to develop policy recommendations for expanding social protection coverage to this group, while building robust data-capturing mechanisms for their enumeration and benefits. India's e-Shram portal and periodic labour force surveys provide us with a database of unorganised workers. As part of the G20 collaboration, these statistical systems will be further strengthened.
On social protection, the Code on Social Security 2020 has been enacted in India, legally acknowledging gig workers in Indian jurisprudence. This code paves the way for statutorily entitling gig workers to social security benefits related to life and disability cover, accident insurance, health and maternity benefits and old-age protection.
The third priority area of EWG is sustainable financing for social security. According to the World Social Protection Report 2020-2022, as of 2020, only 46.9% of the global population is effectively covered by at least one social protection benefit (excluding health care), while 53.1% of about 4.1 billion people are unprotected. Identifying sustainable financing mechanisms and budgeting for social protection is critical.
Social security systems usually include a mix of social insurance and assistance programmes designed to reduce worker vulnerability. ILO estimates that only 25% of social protection measures are contributory, while the rest are non-contributory. A recent ILO report also estimates that developing countries would need to invest an additional $1.2 trillion, equivalent to 3.8% of their average Gross Domestic Product, to bring about parity with the developed nations.
India's presidency acknowledges that this can't be a one-dimensional approach. G20 will need to consider ways to mobilise resources to finance social security. The EWG seeks to come up with policy options that could be taken up by countries, depending on their share of informal workers and fiscal considerations. This will help bring about concrete outcomes that are systemic and far-reaching.
Arti Ahuja is secretary, labour and employment, ministry of labour and employment
The views expressed are personal
Enjoy unlimited digital access with HT Premium
Subscribe Now to continue reading