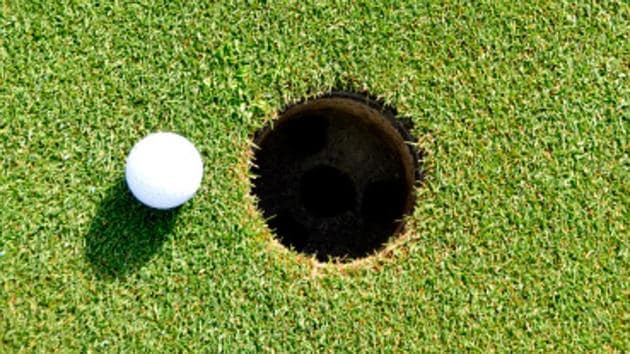 After derecognition, infighting bogey in Indian Golf Union
The Indian Golf Union is plagued with infighting after the Ministry of Youth Affairs and Sports (MYAS) decided to withhold recognition to the governing body due to their failure to implement the National Sports Code and conduct elections
UPDATED ON APR 15, 2018 10:01 PM IST
The move by the Ministry of Youth Affairs and Sports (MYAS) to withhold recognition to the Indian Golf Union (IGU), from April 1, 2018, for its failure to implement the National Sports Code and conduct elections has created differences within the IGU leadership.
In an email dated April 13, addressed to IGU president Wg Cdr Satish Aparajit (retd) and other council members, Lt Gen AKS Chandele (retd), the honorary secretary, wrote: "You took over as president on 28 October, 2016 and your one-year term was to expire on October 2017. You should have relinquished office at the end of your term. Even if you were granted an extension for three months for which provision exists, your term ended latest by 31 January, 2018."
READ | Usain Bolt the DJ spins tracks as 2018 Commonwealth Games come to a close
Chandele's mail is based on a ministry letter dated February 10, 2015 which states: "It has been noticed that some NSFs do not hold their elections on time and delay the conduct on some plea or the other… However, in deserving cases extension of maximum of three months can be considered by the Ministry after which the office-bearers elected in the last election will automatically cease to exist".
Chandele writes: "In terms of the MYAS letter, you (Aparajit) cease to be an office-bearer beyond 31 Jan, 2018 and the above is being communicated to MYAS and all concerned relevant individuals/organisations."
Aparajit responded on April 14 saying, "There is no attempt to avoid or delay elections. On the contrary we are restrained by the Delhi high court on the subject (recognition to factions of the Tamil Nadu state unit) you are aware of. I have made it clear that I am not keen to continue as president. We had agreed to hang on till the Indian Open (in March) and thereafter move on change of rules and regulations."
READ | 2018 Commonwealth Games: Sachin Tendulkar showers praise on Saina Nehwal, PV Sindhu
While informing the IGU on the move to withhold recognition, the ministry had stated on March 28: "It is noticed that the term of the present president has expired in November 2017 and the IGU has not held its election so far…Recognition can be considered by the ministry after the election is held and the constitution of IGU is complaint with the Sports Code."
While Chandele's mail is also based on this demand, whenever elections are held under the new constitution, not only will a new president take charge, the Council too will wear a different look.
READ | Red Bull Racing's Daniel Ricciardo wins Formula One Chinese Grand Prix
The development has brought forth the differences within the IGU leadership. In his reply to Chandele, Aparajit writes: "By invoking this letter you have damaged the fabric of the IGU which is built on strong camaraderie… My suggestion to you is to withdraw the email so that no further damage is caused to the existence of the IGU as a NSF (national sports federation)."
While Chandele refused to comment, saying: "How are you privy to it; it is a personal mail sent to certain people," Aparajit echoed what he's mentioned in his reply. "IGU rules obligate me to continue till such time the next meeting (AGM) and elections are held," but feared "this could pave the way for the government to nominate an administrator to run the affairs of IGU."
Close