CBSE sets special 10th Board exam dates for young shooter Anish Bhanwala
Published on Mar 08, 2018 11:09 PM IST
In a welcome first in the country, the Central Board of Secondary Education (CBSE) has given special dispensation to 15-year-old India shooter, Anish Bhanwala, to take some of his 10th Board examination papers at a later date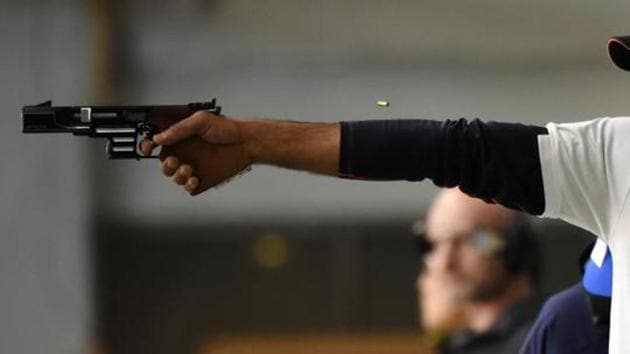 This should gladden the hearts of parents anguishing how their children can pursue sports at the top level without their studies being hit.
In a welcome first in the country, the Central Board of Secondary Education (CBSE) has given special dispensation to 15-year-old India shooter, Anish Bhanwala, to take some of his 10th Board examination papers at a later date.
READ | Manu Bhaker, 16-year-old from Haryana, wins 2nd gold at ISSF shooting World Cup
Bhanwala, who is in line for a medal in the 10m rapid fire team event at the ISSF World Cup in Guadalajara, Mexico, will arrive at the dead of night and write a paper next morning.
"He is arriving at 2 in the morning and will be appearing for his paper early morning," Anish's father Jagpal told PTI.
Bhanwala, a rising shooting talent, will write two papers in the six-day gap between landing from Mexico and leaving for the Junior World Cup in Sydney. And he has been granted special dates to take the Hindi, Social Science and Mathematics papers, which will be held for him on April 16, 17 and 18, as he will return only after the Gold Coast Commonwealth Games, starting on April 4.
The Hindi exam was held on Tuesday, the Social Science paper is on March 22 and the Mathematics exam is on March 28.
READ | Amid shooting World Cup high, Manu Bhaker vows not to be bogged down by expectations
The shooter's father hoped it would become a norm. "Isn't it unfortunate children have to choose between studies and sports? We are grateful to the Sports Ministry, Sports Authority of India, the national federation, CBSE and his school," Jagpal Bhanwala told PTI.
"I am delighted such a step has been taken. That's how such cases should be dealt with in the future."
A CBSE spokesperson said it took the decision as per the new policy of the sports ministry. The SAI had made the request to CBSE after the shooter approached it.
The National Rifle Association of India had also written to the school authorities that Anish be allowed to take exams later as he is important to India's shooting campaign.
Besides the Mexico World Cup, Banwala will take part in the ISSF Junior World Cup in Sydney from March 19 to 29 and the Commonwealth Games.
Personalise your news feed. Follow trending topics