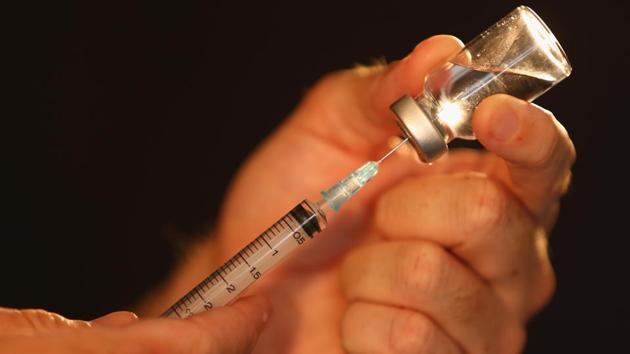 Commonwealth Games 2018: Doping probe keeps Indian camp on tenterhooks
The Indian contingent is in the eye of a doping storm ahead of the 2018 Gold Coast Commonwealth Games
UPDATED ON APR 01, 2018 11:50 PM IST
Though they are not saying it officially, Commonwealth Games Federation officials are probing a possible breach of doping protocols after syringes were found in the Games Village on Saturday. They are expected to come out with their report by Monday evening.
And it is the Indian contingent that is in the eye of the storm despite protestations by senior officials that all are clean and no one is involved in the alleged doping attempt.
News of the incident greeted them as more Indian sportspersons continued to arrive for the Games, starting on Wednesday. On Sunday, the squash team reached Gold Coast via Brisbane with allegations of possible doping keeping the Games Village agog.
Despite playing carefully and by the book, the Commonwealth Games Federation (CGF) and Organising Committee of Gold Coast Commonwealth Games (GC2018) have made this a matter of prestige, determined to nip the matter in the bud by handing out exemplary punishment if anyone is found guilty. It would be a warning to other competitors about the seriousness with which the officials are looking to implement their "no-needle policy".
READ | Commonwealth Games 2018: Gold Coast braced for a wave of challenges
The CGF Mecial Commission has launched an inquiry into the matter and has taken statements from all parties concerned, and sent the syringes for testing. On Sunday, medical commission officials were going through statements made by various parties, including those of Indian contingent, as the needles were found near their accommodation.
On Sunday, top CGF and GC2018 officials faced questions on the issue during the daily briefing. "As a result of our high integrity anti-doping partnership with the CGF, ASADA (Australian Sports Anti-Doping Authority) and GOLDOC (Gold Coast 2018 Commonwealth Games Corporation) and the intelligence work that has been in place around that partnership, the CGF medical commission responded to a report from a cleaner as to the presence of needles in the athletes' accommodation at the Games Village," CGF chief executive officer David Grevemberg said.
"ASADA investigators collected evidence and took statements from medical and athlete representatives. The CGF medical commission will be progressing discussions regarding a possible breach," he added.
READ | Commonwealth Games 2018: PV Sindhu hopes to be fit in time to lead India's medal rush
Grevemberg along with Gold Coast 2018 Organising Committee chairman Peter Beattie and CGF president Louise Martin were asked whether the incident has tarnished the reputation of the Games. All three replied in the negative and termed it an effect of the robust methods put in place by CGF and the organising committee.
Beattie said: "The answer is no, because if you have measures in place that cheating is not allowed and anyone involved in improper practices is dealt with and you enforce it, people understand that. So I don't have any concerns about our reputation. The only time you lose your reputation is if you don't do anything about it and cover it up. None of that is going to happen," he added.
Conflicting reports though are coming out of the Indian contingent with some claiming the syringes belonged to their boxers and team manager Ajay Narang dismissing such allegations. According to him, it was he who alerted officials about the syringes as they were found stuffed in a plastic bottle by members of his team.
They sure are on tenterhooks, awaiting the result of the inquiry.
Close