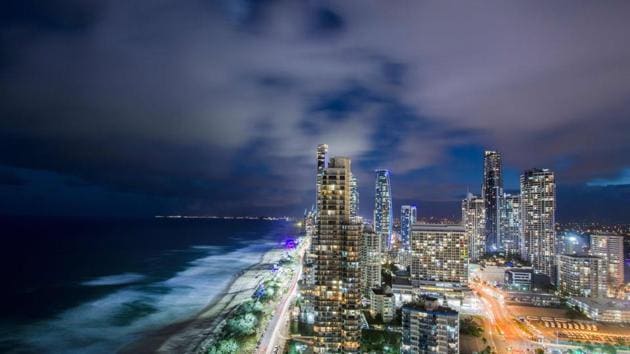 Commonwealth Games 2018: Gold Coast braced for a wave of challenges
Gold Coast, the famous Queensland tourist stretch will be buzzing with athletes as the Commonwealth Games returns to Australia after 12 years
PUBLISHED ON APR 01, 2018 10:42 PM IST
Patience is one thing that you learn as you wait in the queue at the Brisbane airport for an official taxi to take you to Gold Coast, venue for the 21st Commonwealth Games starting on Wednesday.
Things move smoothly thanks to a special entry channel for those coming for the Games, but for the others the Games are cause for concern as they are worried what the Queensland state will be left with in the end.
Excitement and apprehension is palpable in equal measure among local people as they get ready for Queensland's second shot at hosting the Commonwealth Games – after Brisbane in 1982.
READ | Commonwealth Games 2018: PV Sindhu hopes to be fit in time to lead India's medal rush
Locals skeptical
While the state government and city administration are gung-ho about the Games' impact on the local economy and in putting Gold Coast, already a famous tourist destination, on the world map, there are many who are doubtful about their positive impact on the region.
Though Australians believe CWG's greatest legacy will be putting Gold Coast firmly on the world stage, Queenslanders are skeptical about long-term jobs and economic benefits, said a report in local daily Sunday Mail.
According to the report, a poll commissioned by Tourism and Transport Forum Australia has found that 40 per cent of Australians believe that the Games will be good for Gold Coast. But two-thirds of Queenslanders have said it would benefit Australia as a whole, far less than the 71% people across the country who feel so.
"But when it comes to employment and economic benefits of the Games, one in five Queenslanders does not expect any legacy from the Games," the Sunday Mail said.
READ | Commonwealth Games 2018: Squash dreams rest on tested warhorses
Braced for peak time
Though things went smoothly on Sunday, locals are expecting a lot of problems on Monday, especially on the transportation front as they fear public transport, despite upgradation, may not be able to handle the influx of people.
"With 670,000 visitors coming, we cannot emphasise enough that the traffic is going to be very different.
"We have tripled the trains from Brisbane, we have got 24-hour heavy rail, 24-hour light rail, a 24-hour bus spine connecting the venues and precincts on the Gold Coast. It's free if you have a ticket to an event," Mark Bailey, state transport official, said at the briefing.
The organisers are also expecting protests over indigenous rights during the Games and have made arrangements to ensure they go off peacefully.
Though the visitors to Gold Coast are showing patience, it seems the locals are less tolerant and a lot apprehensive.
Close