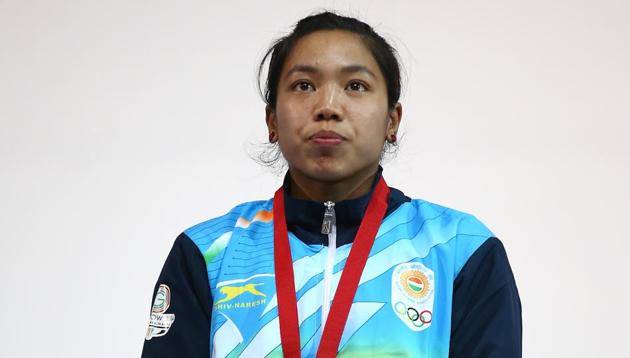 Commonwealth Games 2018: Weightlifters geared up to boost India's medal haul
Sivalingam Sathish Kumar, Saikhom Mirabai Chanu and Khumukcham Sanjita Chanu will be the country's best medal hopes in weightlifting during the Commonwealth Games 2018 in Gold Coast
UPDATED ON APR 02, 2018 08:43 AM IST
India has the third-best record in weightlifting at the Commonwealth Games after Australia and England since the sport made its debut in 1950 Auckland. Hence, expecting a rich haul from Gold Coast is only natural.
There will be 16 events, eight each in men's and women's sections, at the Games and India will be fielding a lifter in all categories. As per the regulations, each country can enter only one athlete per event, meaning a maximum of 16.
Sivalingam Sathish Kumar, Saikhom Mirabai Chanu and Khumukcham Sanjita Chanu will be the country's best medal hopes Down Under as the event takes place from April 5 to 9.
Sathish won gold at Glasgow 2014 by lifting a total weight of 328 kg (149 kg in snatch and 179 kg in clean and jerk) which became the new Commonwealth Games record. He also qualified for the 2016 Rio Olympics in the men's 77 kg category where he finished 11th.
Ever since women's weightlifting was introduced at the 2002 Manchester Games, Indian athletes have regularly won medals at the event. Sanjita won the yellow metal in 2014 with Mirabai coming second to take silver in women's 48 kg. However, this time Mirabai will contest in the same category while Sanjita will progress to 53 kg.
The lifters will also be hoping to make a good impression in Gold Coast as the 2019 Commonwealth Weightlifting Championships will be held at home in India.
For the first time, lifters had to undergo a qualification process to take part in the Games. While the winners of the 2017 Commonwealth Championships were given direct qualification, one competitor will be from the host nation, one was given a wildcard while the rest were chosen according to the rankings.
India made their intentions clear early on with Sathish (77 kg), Ragala Venkat Rahul (85 kg), Pardeep Singh (105 kg) among men and Mirabai (48 kg) and Sanjita (53 kg) in women gaining direct qualification by winning gold at the 2017 Commonwealth Weightlifting Championships in Gold Coast.
In the previous edition of the Games, India finished with the most number of medals: 14. Though Nigeria had won 13, they finished on top with India second on virtue of more golds. While Nigeria had six, India won three, keeping in mind the Games also considered powerlifting under weightlifting.
Apart from Sathish and Sanjita, Sukhen Dey had also won the yellow metal in 2014 but failed to qualify this time around and in his place in the men's 56 kg category, Guru Raja Poojary will represent India.
Among the men, Sathish and Vikas Thakur (94 kg) are the only two lifters from the 2014 squad which will take part in Gold Coast. Thakur had clinched a silver in Glasgow in 85 kg but has jumped weight category this time.
In the women's section, Sanjita, Mirabai, Punam Yadav and Vandna Gupta will also take part in their consecutive Commonwealth Games. Punam had clinched a 63 kg bronze in 2014 but will take part in 69 kg next month while Vandna had failed to win a medal in Glasgow.
Close