Fearless Shubhankar Sharma ready to set the golf course on fire
Shubhankar Sharma might still be young but he is fearless and is ready to take on the best of the golf world after he qualified for the US Open, writes Jeev Milkha Singh in his column.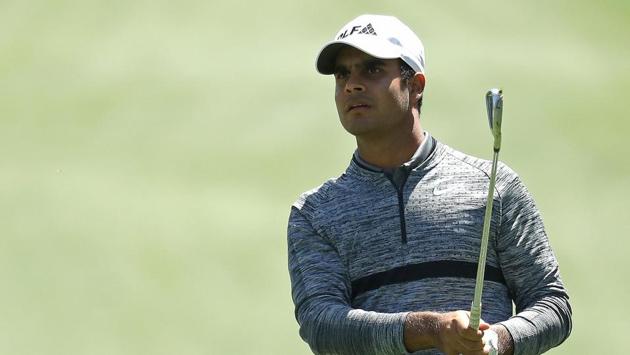 Updated on Jun 06, 2018 09:43 AM IST
We have a saying on Tour, which goes, 'let your clubs do the talking'.
A silent assassin, Shubhankar Sharma has done just that by qualifying for the US Open. Perhaps missing cut at last week's Memorial (Tournament on the PGA Tour) was a boon as it left him more determined.
That's the mindset one needs at these sectional qualifiers (for Majors) — no holding back and going all out.
I thought he would make it on numbers (the top-60 get automatic entry and Shubhankar is ranked 77th in the world) but that's incidental as he will be teeing off at Shinnecock Hills next week.
READ | Shubhankar Sharma qualifies for US Open Golf Championships
The task on hand is far from easy as the rough will be up and pin positions extremely tough, and one will need to be patient.
I reckon the US Open as the toughest Major but Shubhankar has the right qualities to succeed. He is patient, handles himself well and gives it his best at every shot.
A lot of bogeys are waiting to be made but he will need to take it in his stride and move on. The strategy will be to play conservative golf and get aggressive when needed, and the young man will be aware that he needs to make the most of this opportunity as he looks to seal his playing rights on the PGA Tour for next season.
Shubhankar is the perfect example of all that the young crop aspires for.
READ | Whenever I've set the bar high, I've done well, says Shubhankar Sharma
Even though he hails from this part of the world, he's fearless and is ready to take on the best in the world. The mind plays a critical part in this sport, and when this is the attitude, half the battle is won.
When we started out on the Asian Tour, the winning score was two or three-under at best. Now, the cut is applied at under par and nothing less than 15-under is good enough to secure a win at the highest level.
I attribute the improvement to better awareness, but having said so; kids these days are willing to go the extra yard and know the specifics to work on. I met Shubhankar at the China Open in April, and was impressed by his focus.
He was jet-lagged yet spent a lot of time at the practice area working on chipping and putting as he was coming off faster greens in America (on the PGA Tour).
I'm proud of what he has achieved in such a short span and it wouldn't be out of place to compare this silent assassin to a Scud missile, capable of setting the golf course on fire with his prowess.
(The writer was the first Indian to play the US Open and is a multiple winner on global golf tours. Views expressed are personal.)
Close Story