How to play golf in unfriendly weather conditions - Here are some tips
Published on Dec 23, 2018 11:18 AM IST
Here are some tips on how you can get around the course taking into stride the tests that the golf course architect and mother nature throw at you.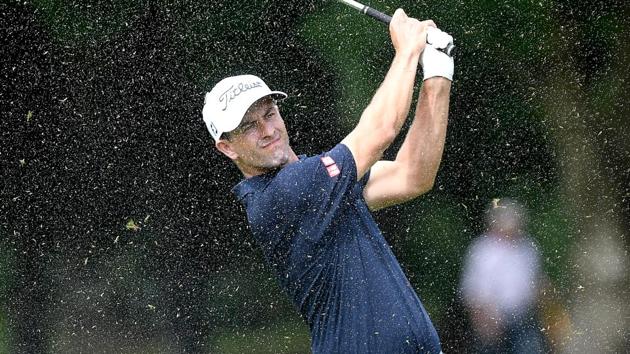 One of the most challenging facets of the game of golf is that of playing in extreme conditions, in unfriendly weather and playing challenging course layouts.
It requires good skill to negotiate these successfully, and being smart in how you approach these situations can make you a successful and mature 'thinking' golfer.
Here are some tips on how you can get around the course taking into stride the tests that the golf course architect and mother nature throw at you.
A golf course can not only play tough because the holes are long, but can also play much longer than what the yardage suggests for a number of reasons. Designing the course with a number of doglegs, holes that play uphill, strategically placed bunkers that don't let you tee off with the driver or even narrow fairways with rough on the sides playing a major role in club selection, can increase the degree of difficulty.
To play smart, pick the holes that are really 'tough'. On these, it is of utmost importance to keep the ball in play, even though it may mean hitting a longer club into the green. Give these holes the respect they deserve. Try to plot your way around the course without making big numbers. Your score can climb very quickly with double bogeys or worse, especially on tougher layouts.
To shoot a round of even par, you really don't need to birdie every hole. There will surely be those holes (and Par 5s) where you can aggressively pursue a birdie. On a tough layout, make as many pars as possible. Also remember – do not try to outdo yourself by playing heroic shots.
Extreme weather conditions are a challenge that every golfer must cherish. The joy of playing a good round in wind or rain is unmatched. Taming the wind can test skills of the best in the world.
In headwind or tailwind, do not try to hit the ball too hard. The harder you hit, the more backspin you generate, and the ball climbs even more in the air. The result will be loss of distance control. Take an extra club and swing three-quarters to get consistency.
While playing in crosswind you should know which side of the green to miss the ball on. Aim and play for the side of the flag that has less trouble. Let the wind help you rather than fight it. It will help you negotiate the challenge better. The better players and professionals will tackle this differently – they will try to play a draw shot in a left-to-right wind, or a fade shot in a right-to-left wind, in order to neutralise it's effect. This will keep the ball flying straighter and thus give you more control after landing. If you are one who has good control on working the ball, this is your best bet.
Playing in rain – simply keep as dry as possible! Keep your hands, glove and grips dry. Most bad shots in the rain happen due to slippery grips. Make sure that you carry the necessities - a rain suit, an extra pair of socks, and some spare gloves. An extra umbrella for your caddie will also help.
Lastly, enjoy these challenges. It is what makes the game that we love so much more interesting.