Jehan Daruvala earns Formula 3 podium in France
May 14, 2018 06:31 PM IST
Jehan Daruvala finished third in Race 3 of the season opener at the 2018 FIA Formula 3 European Championship
Indian racer Jehan Daruvala began his 2018 FIA Formula 3 European Championship with a podium in Race 3 of the season opener at the street circuit of Pau in France.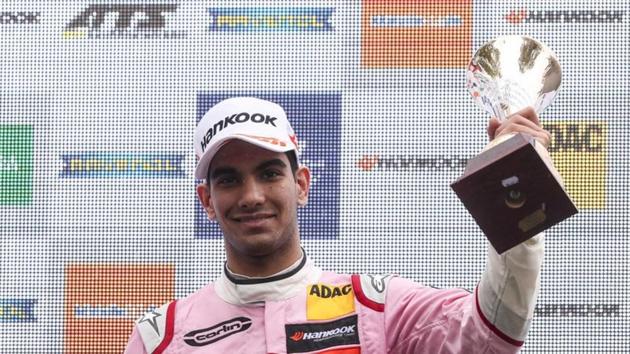 Daruvala qualified just 0.29 seconds off the quickest but the extremely competitive grid meant that he started seventh. In the next qualifying session the Indian was all set to bag pole but a slower car in front of him meant that Daruvala was blocked and qualified in seventh and fifth for the remaining races.
READ | Lewis Hamilton cruises to Spanish Grand Prix victory by 20 seconds
The highlight of the Force Indian academy driver's weekend was when he made a brilliant start from fifth on a completely wet circuit in Race 3. The Indian teenager climbed two places before the first corner and thereafter made no mistakes in difficult conditions. Daruvala was third when the race was stopped 13 minutes before schedule due to un-driveable wet conditions, sealing his podium.
Earlier, Daruvala had a poor start in Race 1 and lost a couple of places before climbing up to seventh. A mechanical failure with the suspension saw him retire. Race 2 saw Daruvala start seventh and ultimately finish sixth.
READ | Mercedes F1 team not looking at Daniel Ricciardo, confirms Toto Wolff
"I made a mistake in the first qualifying which cost me pole. In the second qualifying I was unfortunately held up which again cost me pole position. I am very happy with my pace, especially in the wet," said Daruvala, who created history last year when he became the first Indian to win a race in Formula 3 at Nuremberg in Germany.
READ | Sebastian Vettel defends Ferrari's two pitstop strategy in Spanish Grand Prix
"I am now much more confident and up there. After all the things that went wrong, I am relieved with the podium this weekend. It's time to put this behind me and continue working hard for the rest of the season."
Round 2 of the championship will be held at the Hungaroring in Hungary on June 2-3.