Mercedes F1 team not looking at Daniel Ricciardo, confirms Toto Wolff
Daniel Ricciardo, who drives for Red Bull Racing, is out of contract at the end of the 2018 Formula One season and was linked earlier with Mercedes F1 team.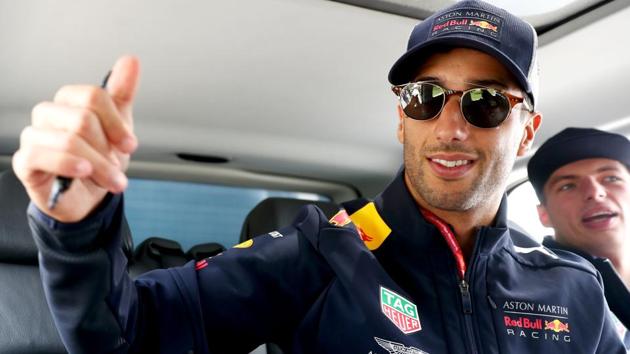 Updated on May 09, 2018 03:09 PM IST
Hindustan Times, Mumbai |
HT Correspondent
Mercedes team boss Toto Wolff said the current Formula One (F1) world champions are not looking for drivers outside of the team, while answering questions on speculations about ongoing talks with Red Bull Racing's Australian driver Daniel Ricciardo.
F1 paddock is currently not just busy with the 2018 calendar but also with rumours about next year's signings, as drivers such as Ferrari's Kimi Raikkonen, Mercedes' Lewis Hamilton as well as Valtteri Bottas, along with Ricciardo are yet to confirm their teams for 2019.
READ MORE | Ferrari's Kimi Raikkonen rubbishes Formula One retirement rumours
It was widely speculated and reported that Mercedes are looking into the possibilities of bringing in Ricciardo, but Wolff's recent admission douses it, according to news.com.au.
"We are not looking at drivers outside of Mercedes at the moment because, first of all, we need to give our support to our two guys, that's the priority," Wolff told f1i.com.
READ MORE | Formula One looking to hold race in Miami starting in 2019
"It's like if you're happy with your wife, you don't look elsewhere! We are [happy] with our two wives — or three [including Ocon] — and we are not looking at that. Give us a few more races, [let us] start the European season properly, go to Canada, and then the intense July, and I will have a better view," Wolff added.
It was reported that Hamilton and Mercedes are soon to announce a new deal, and the team would then need a second driver.
Last week, Ricciardo expressed his willingness to compete with Hamilton in the same team.
READ MORE | Jenson Button to race next two Le Mans 24 hours with Russian team
"I'd love to obviously be challenged against the best and Lewis is obviously up there. I don't want to say it's just Lewis I'm looking for but that would be a good challenge," he said.
With Mercedes mentioning Ocon — given to Force India on loan — as their next immediate option, speculations are rife that Ferrari have done enough to bring Ricciardo on board.
Ricciardo wants to be a serious challenge for the driver's championship and has always maintained that he wants to race for a team that helps him attain his goal.
Close Story