Pullela Gopichand not a fan of new participation rules, but urges players to focus on game
Dec 11, 2017 11:36 PM IST
Pullela Gopichand thinks the new participation rules put in by the BWF will make it harder for players to recuperate.
With the badminton calendar getting tighter, players get hardly any time to fix the chinks in their armour. It will get tougher with BWF making it compulsory for players to take part in certain number of tournaments.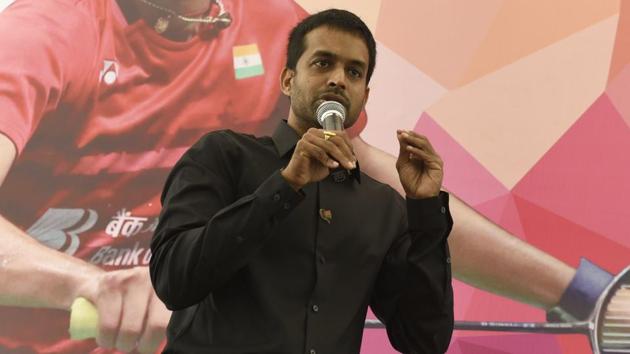 India national coach Pullela Gopichand, who has been quite vocal in his opposition to the new participation rules put in by the BWF, feels everything will need to be done on the go.
"We play on the trot so if you have a problem there is no time for you to take a break. Every morning on the tour is a morning to improve your game, look at physical issue and technical issues and you have to iron out options on the road, there is no option, with the BWF scheduling, of taking a break and getting physically and mentally up there," said Gopichand on the sidelines on the Premier Badminton League promotional event on Monday.
READ | PV Sindhu looks to end 2017 on a high with Dubai World Super Series Final victory
The extended schedule has players talking about burnout but Gopichand feels players shouldn't think too much about it. "The way I would look at it (burnout) is not to look at it because we don't have an option. I think let us not even go that route and instead focus on how do you keep players going as there is no option of slowing down. It is very important to be extremely positive about our group of players and ensure that your mistakes as eradicated," he added.
Speaking about PBL and where it's heading, Gopichand feels it has a bright future. "Badminton as a sport has grown tremendously over the last few years. That makes up for a bigger, better PBL. To say with a matter of pride that when we were looking at the first edition, we were were looking at top players and Indians. Today, many of the top players are Indians that gives us lot of depth. Overall, very happy to see this year's field and the larger interest of the sport across the country culminating," opined Gopichand.
READ | PV Sindhu opens campaign against Hi Bingjiao in Dubai Super Series Finals
Breaking even is the most key aspect any venture and event organiser SportzLive's executive director Prasad Mangipudi said that they are ready to bleed for few years but see the league become a money spinner sooner rather than later.
From this year, Mangipudi informed, every team will have a junior player which will help his development by interacting and learning from the biggest stars in the game.