Missing children: Bihar govt says many run away, BJP calls it trafficking
Updated on Apr 04, 2017 12:54 PM IST
Bihar minister Bijendra Prasad Yadav said in the state assembly that out of 656 missing children, 443 had been traced, while 213 remained missing.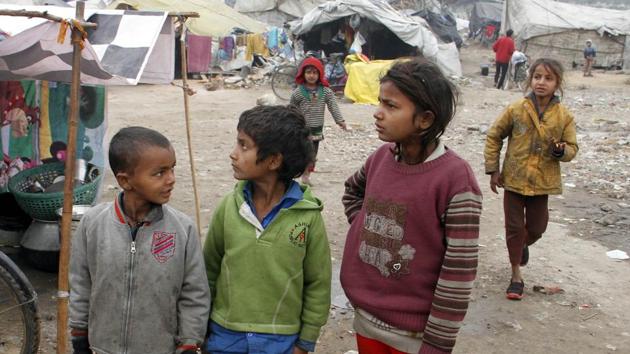 The Bihar government admitted that 656 children were reported missing from Patna alone from January to December 2016. In most cases, however, they had left their home on their own without telling their families, as was evident from the supervision reports upon their recovery, it said in state legislative assembly on Monday.
Replying to a short-notice question of BJP's Nand Kishore Yadav, home minister in-charge Bijendra Prasad Yadav said out of 656 missing children, 443 had been traced, while 213 remained missing.
The BJP member was not satisfied with the reply. He wanted to know what steps the state government had taken to check trafficking of children. He furnished figures of 2012 to 2015 to highlight that a large number of children had gone missing and had remained untraced. Nitin Navin, also of BJP, sought "clarity" in the government's reply.
The minister said, "As far as children below 5 years of age are concerned, just six were reported missing, out of which four were traced. In the 6-14 age group, 90 boys and 147 girls were reported missing, out of which 66 boys and 102 girls were traced," he said, adding that the cases of missing were mostly in the category of adults.
The minister said the government had a mechanism in place both at the police headquarters level, as well as district level to deal with missing cases. "In case of adults going missing on their own, it is a different thing," he said, citing an example of a boy at Chhatapur in Supaul district running away from home on Sunday after his mother scolded him.
Nand Kishore Yadav, however, insisted that trafficking could not be overlooked and the government ought to look at the issue more sensitively.
"Two girls went missing on December 25, 2016 from Patna City and 80 days later one was recovered from Agra. She told the police that she had been sold thrice. The second girl was killed in Eta," he added, demanding strong action against traffickers who lured innocent children in the name of jobs to exploit them.
Leader of opposition Prem Kumar insisted on data on specific action taken against traffickers and middlemen in the last three years, as their network seemed to be growing.
Personalise your news feed. Follow trending topics