CBSE paper leak, re-exam: cause of anxiety for Pune students
Pune, approximately houses almost 100 CBSE schools.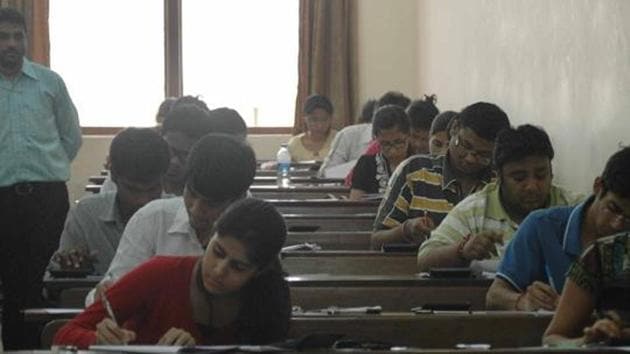 Published on Mar 29, 2018 04:12 PM IST
Hindustan Times, Pune |
Ananya Barua
Many parents, students and teachers in the city have expressed worry over the decision of the Central Board of Secondary Education (CBSE) to conduct re-examinations following the alleged leak of question papers of the board examinations.
According to some, this step will create more confusion and perturb students who would have to give a re-examination for Economics (Class 12) and Mathematics (Class 10).
"We have been studying for months and with the exam coming to an end, it was a relief to our year-long efforts. This one leak has washed off all of that. Maths is one of the most important and anxiety-driven exams, and having to sit for the re-exam is like having the nightmare on repeat telecast," said Gunjan Mehta, a Class 10 student from a city school.
Criticising the inception of such a leak, Lakshmi Kumar, director of the Orchid School, Pune, said, "It is a shameful situation for the nation's education system. For a country of our calibre, is it really that impossible to conduct a leak-proof nation-wide examination. This is going to create confusion and a sense of anxiety in students. The papers had been well-balanced and now due to this situation, students are going to be punished in the long-run."
Pune, approximately houses almost 100 CBSE schools.
However, many others welcomed the move. A Class 12 student of Vikhe Patil Memorial School, Gokhalenagar, requesting anonymity, said, "Both the subjects are crucial and a re-test could be a second chance for those who might have not done well in the first attempt. While it is true that the re-test is bound to cause confusion and inconvenience but those who have done well once, can surely do it again."
The notice of the re-examination was issued on Wednesday morning by the board. "The board has taken cognisance of certain happenings in the conduct of certain examinations as are being reported. With the view to uphold the sanctity of the Board examinations and in the interest of the fairness to the students, the Board has decided to re-conduct the examinations. Dates for fresh examinations and the other details shall be hosted on the CBSE website within a week," the circular stated.
Close Story