IISER with Edinburgh University, UK organises four-day workshop on clean energy
The workshop which is scheduled from September 4 to Septemeber 8, is a part of the Newton-Bhabha researcher links programme, aimed at bringing together UK researchers with their counterparts in India, to exchange ideas and solve global problems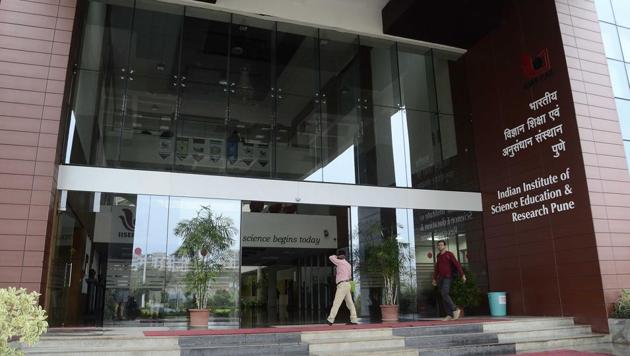 Updated on Sep 07, 2017 04:10 PM IST
HindustanTimes,Pune |
Ananya Barua
Indian Institute of Science Education and Research (IISER), Pune, in association with the University of Edinburgh, United Kingdom, has organised a four-day workshop to discuss innovative scientific solutions for clean energy research in rural India.
Entitled as 'Translating Clean Energy Research to Rural India', the workshop which is scheduled from September 4 to Septemeber 8, is a part of the Newton-Bhabha researcher links programme, aimed at bringing together UK researchers with their counterparts in India, to exchange ideas and solve global problems. This year is going to be the second consecutive year for the Royal Society of Chemistry, along with the British Council through the Newton Fund, to be investing ₹2.5 crores, to deliver nine Newton Researcher Links workshops, the IISER spokesperson informed. The inaugural session for the workshop was held on September 5, at the Multipurpose hall in the guest house of IISER Pune.
Sharing the vision behind the workshop, Prof Ganesh, director, IISER Pune said "This workshop, which involves scientists and social scientists from India and UK as well as organisations working on the ground in the rural sector, is the culmination of our common interest in developing novel, sustainable and low cost solutions for the energy problems faced by rural India. This will further inspire our young faculty of IISER Pune's Centre for Energy Science to undertake the challenging and goal-oriented programs targeting rural energy needs."
The workshop will bring together physics scientists/engineers working in energy technologies, with social scientists working in the delivery and study of the use of technology in the rural Indian context. Each of these groups will include participants from both India and the UK to build robust networks and share ideas aligned with UN's Sustainable Development Goals.
Professor Neil Robertson of the University of Edinburgh's School of Chemistry, said "It is a privilege to work with such a high calibre of international researchers to tackle energy-related problems that could help address energy requirement needs in the rural parts of India. We are also delighted to be working with Samuchit EnviroTech, who has arranged our visits and engagement with local village communities. The expertise of Samuchit in transferring technology to villages will be invaluable to the workshop participants."
Last year, the Royal Society of Chemistry, along with the British Council, supported six Newton workshops, coordinated by leading universities such as Cambridge, Nottingham, IIT Delhi, IIT Madras and IIT Mandi. Over 250 scientists from both the UK and India participated at the event to share their researches on issues pertaining to global challenges including water shortage, sustainability and energy.
This year, UK institutions including University of Edinburgh, University College, London; University of Manchester and University of Warwick will be partnering with Indian research institutes including IISER-Kolkata, ICT-Mumbai, IIT Delhi, IIT-Kanpur and JNCASR, Bengaluru to conduct workshops on clean energy, anti-microbial resistance (AMR), nanomaterials and green technologies.
Close Story
Personalise your news feed. Follow trending topics