Lalit Jagtiani on how his new book is an amalgamation of change management and fiction
The BDB Book Club is organising an interactive session with author Lalit Jagtiani, on his book on change management, 'When Change Happens', on November 18.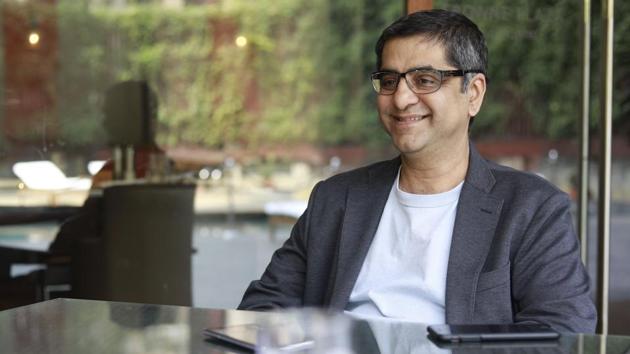 Updated on Nov 17, 2017 02:56 PM IST
Hindustan Times, Pune |
Ananya Barua
The BDB Book Club is organising an interactive session with author Lalit Jagtiani, on his book on change management, 'When Change Happens', on November 18. Speaking with Ananya Barua, Jagtiani shared his journey of writing his first book, and how his experiences travelled from his personal to professional life and eventually into his book.
What does your book 'When Change Happens' talk about?
If you look at books on change management, you will see that there are typically two types of books that have come out so far. One basically talks about the concepts and theories of change and change management and the other talks about case studies of what has happened till date. But no where will you find a book that talks about what happens behind the scenes of change management. The reason is that there are many things that you cannot talk about, including corporate politics and the difficulties a change agent has to undergo to perform well. So an insight of these companies is absent, and therefore, real insights of change happening within these companies is often hidden. Through this book, I wanted to cut through this barrier and created a fictional company with my real experiences, depicted through realistic fictional characters. It is told through the viewpoint of the protagonist who is a change agent trying to drive change in the company and the resistance he faces throughout his journey. So, this book is a factual fiction. It answers what will make change possible amid all the political agendas of people around.
What were the challenges you had to face, both in work and while writing the book?
The book is a representation of those instances, where the change agent realises how everybody is not interested in driving the change and how no one seems to have time for his 'silly workshops' for change. However, one by one, he overcomes those barriers and makes change successful. While writing the book, finding a publisher was the biggest challenge. I have never received as many rejections as I got from publishers because in a way, most seemed confused as to where or which shelf could accommodate my book. It wasn't hard core management nor was it total fiction. It is an amalgamation of both.
While writing it, what were the things you did not want to do?
Firstly, I did not want to be preachy. I did not want to give that one framework or formula of change because there is no one formula for the multitude of problems in different companies, based on the culture, geography, context, the dynamics of the organisation and other factors. I just wanted to provoke people to think. Also, the language is kept very simple without using any management jargons along with small blurbs and graphics to express the message clearly and in an interesting way. The book talks about how change can be driven through the collaborative effort of employees of a company and that is what I wanted to extend to the reader without having to confuse him or her with theories or frameworks.
Future ventures with the book?
As part of the feedback, I have been told that the book has the potential to be a good corporate drama series. Although I have a diploma in film-making, I haven't really thought about it much. For now, apart from the positive reviews received from the readers, the realisation that the aspect of change, which was inherent in me and my wife, has trickled down to our kids in their respective careers, is great.
Close Story
Personalise your news feed. Follow trending topics