PMC deploys more staff for property assessment, tax collection
Due to pandemic induced lockdown, PMC collected Rs 673 crores, a fall of Rs 90 crores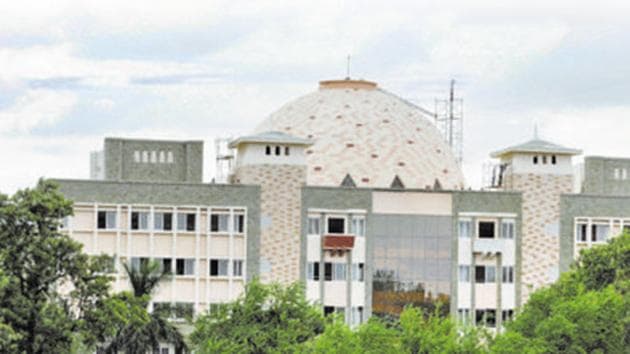 Updated on Aug 19, 2020 05:36 PM IST
The standing committee of the Pune Municipal Corporation (PMC) approved appointment of extra personnel for the property tax department in order to increase its tax collection capacity.
Standing committee chairman Hemant Rasne said, "Standing committee approved appointment of at least 400 personnel for the property tax department as they can help in the recovery of more tax."
Rasne said, "Many new flat owners are willing to pay tax to the PMC, but as their property assessment has not been completed, they are unable to pay the tax. By using the additional manpower, the PMC administration will be able to complete more assessments and verify existing flats and its use. It will help get in additional revenue for the civic body."
Rasne added, "Due to the Covid-19 pandemic, the PMC has to bear an unexpected financial burden and hence, it is necessary to improve the revenue collection of the civic body. The standing committee had given Rs 2,000 crore tax collection target to the property tax department for the financial year 2020-21."
Due to pandemic induced lockdown, PMC collected Rs 673 crores, a fall of Rs 90 crores, in the first quarter of 2020-21 compared to Rs 763.90 crores during the same period last fiscal. This was mainly due to taxpayers did not pay tax for around 93000 properties. During last fiscal, PMC collected tax from around 5.95 lakh properties. The PMC this year encouraged online payment of tax, which helped he civic body as 84000 more online transactions were recorded.
Rasne said, "PMC acquiring total 600 personal for property tax department. 200 employees from other departments and 400 are from contract who will get six months appointment and around Rs20000 per month salary. "
These additional man power will mainly focus on increasing the tax. "
From last few years many properties changed their use. Many residential properties converted in commercial spaces but till paying tax as a residential property. Even many illegal works happened in existing properties and some new illegal properties. Though properties are illegal, they need to pay tax as people staying in such properties are using services provided by pmc like water, road, public places and sewage facility. Paying a tax for illegal properties means, they are not became legal. Tax is only for using services. On this background the property tax focus would collect maximum tax from defaulters.
Rasne said, "property tax is important tool for getting revenue. If pmc would get tax, it will help to carry out development works. "
Close Story