Sibling rivalry leads to vehicle vandalism at Pune's Sasane nagar
Oct 29, 2018 04:59 PM IST
Newase allegedly resorted to stone pelting and vehicle vandalism. He was initially caught by residents but he managed to slip away due to commotion that prevailed after the vandalism
The fight between two brothers led to one of them vandalising as many as eleven vehicles - 10 two-wheelers and one four-wheeler at Sasane nagar of Hadapsar area on Saturday night.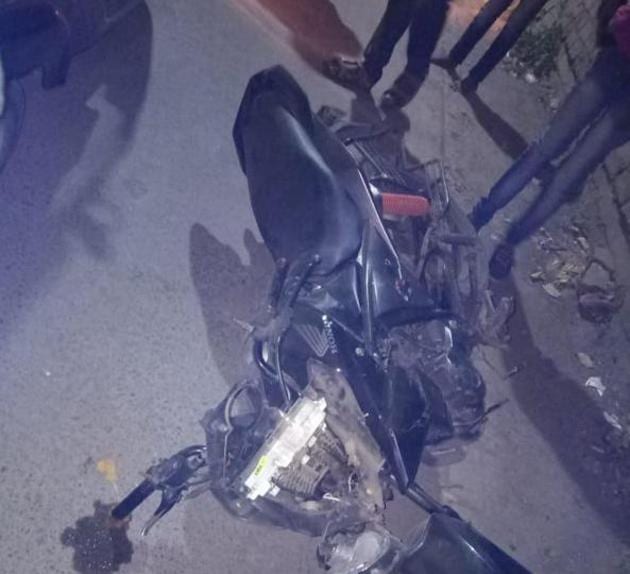 According to the police, the main suspect has been identified as Satturya alias Rajesh Newase, who is on bail in an attempt to murder case. Newase allegedly resorted to stone pelting and vehicle vandalism. He was initially caught by residents but he managed to slip away due to commotion that prevailed after the vandalism. A large number of policemen including senior officials rushed to the spot on being informed about the vandalism.
Sunil Tambe, incharge, Hadapsar police station sad that ten vehicles are damaged. More than a dozen youth armed with sharp weapons, iron rods and sticks resorted to vehicle vandalism. "Newase had a quarrel with his brother after which he took to vandalism," Tambe said.
The police have booked ten people apart from Newase on charges of endangering the lives of citizens, destruction to public property among other relevant sections.
" We will order a massive crackdown on repeat offenders of the crime. More details are being sought and strict action will be taken ," he said.
The crime registration statistics of city commissionerate states that as many as 350 vehicles were vandalised in different parts of Pune in the past two years. 300 vehicles were found to be burnt by miscreants In the last one year, nearly 150 vehicles have been vandalised.