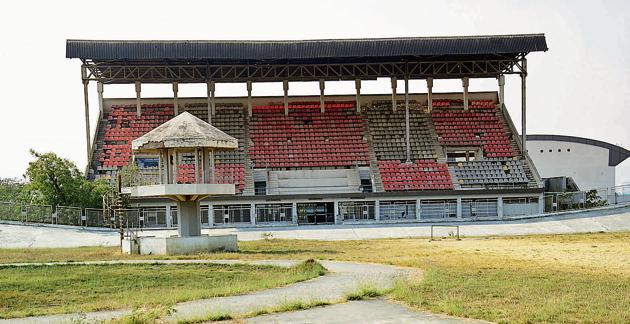 Your Space: Pune civic bodies must show greater respect for public funds
A number of Pune, Pimpri-Chinchwad civic body projects are lying unused because of poor execution, follow-­up and maintenance. Crores of rupees, hard-earned by the taxpayers, have been spent by the civic body on these projects. Who is accountable for this wastage of public funds?
UPDATED ON MAR 11, 2018 12:00 AM IST
This is with reference to your report 'Public funds down the drain,' published on March 08. It is a very common observation in government offices and especially in Pune Municipal Corporation that public
projects are taken up without careful thought and often without any consultation with the common public.
No one bothers to check the need for a public project before it is initiated. The projects are simply executed because the bureaucrats are interested in them.
They are not designed with the common good in mind and the only interest is in spending public funds and getting illegal commissions while executing the project. There are many examples in the city where taxpayers' money has been spent but the projects have remained defunct or utilised below capacity.
There is a need to introduce accountability while initiating a project. If the projects are incomplete or found to be lying idle, the recovery should be initiated from either the concerned officer's salary or they should be penalised after holding them accountable.
It is a sad state of affairs that on the one hand there is a paucity of public funds for infrastructure projects and on the other, money is being wasted by spending it on failed projects.
-Vijay Kumbhar
Do not start work without Detailed Project Report
It is commonly seen in the Pune Municipal Corporation that all elected members are keen on spending money.
For example, despite the warnings from the water department, the elected members spent money on cement-concrete roads. The municipal commissioner has now come up with a notification not to allow cement concrete road work till the 24x7 water project gets over.
But the elected members are fighting with the administration and arguing that their budgets will lapse if the road works are not started. This shows that irrespective of the political party in power, all elected members are just interested in spending money.
Often, there is no Detailed Project Report (DPR) while executing a project. A DPR helps to establish the need for a project to begin with and identifies all the pitfalls that would be encountered. Secondly, there is often no political will to execute projects. For example, the Bus Rapid Transit System (BRTS) project on the Pune-Mumbai road could not be initiated. As the Metro work is going on in the same corridor, questions are being raised over the BRTS project. It shows that there are poor planning and no long-term vision.
-Vivek Velankar
Public funds being spent without proper planning
It is sad that taxpayers' money has been spent without any planning and no political party or administration is worried about it. There are many projects in the city lying idle or gathering dust and this is very painful. It clearly shows poor planning.
The BRTS project was carried out without any Detailed Project Report (DPR). At Nagrik Chetna Manch, we have been raising this question for the last 10 years but no one took it seriously and the results are in front of the public.
Even after 10 years, the pilot BRTS project has not been completed and the PMC is continuing to spend money on it. This is also the case with many other projects. There is a need to prepare a proper DPR for each project and it should not be just for namesake. Even before carrying out any project, there is a need to check its feasibility.
If it is not feasible, PMC should drop it. Projects need to be undertaken with proper planning and within a timeline. Usually, the elected members do not follow up on the projects once the work starts. The PMC is going to execute the Cycle Plan but we have some doubts about its DPR and PMC must not turn it into another white elephant.
-SCN Jatar
Pune needs a Planning Department
It is true that many projects are lying idle in the city. The main reason for this is that there is no planning department in the city.
We need a planning department which will give a detailed thought on every project while it is at the planning stage.
The planning department will take care that whether land, funds are available for the project and the most important thing is whether there is a need for any such projects. Some projects are good but due to poor planning, they are not in use.
-Ujwal Keskar
Politicians are only interested in spending money
Hindustan Times has conducted an excellent two-day campaign through its series 'Public funds down the drain,' published on March 08 and '~74 crore sinking: what next?' on March 09 with respect to the waste of public funds by Pune Municipal Corporation, Pimpri Chinchwad Municipal Corporation and Khadki Cantonment Board.
If the projects under the other two Cantonment Boards – Pune and Dehu Road are studied, the results may not be very different.
If we investigate further, we will realise that the elected representatives and civic officials are allotting and spending public funds thoughtlessly.
In fact, they should be the first to ensure that the projects for which they have allotted funds are people-centric and are completed within budgeted cost and then utilised efficiently when completed.
However, we find that elected representatives often don't care whether civic projects are beneficial or sustainable.
They are often interested in ensuring that their ward gets a project and for this, there is this scramble to get elected onto the Standing Committee.
This is also the reason why elected representatives moot for cultural halls, sports facilities, schools, medical facilities. If the current lot of elected representatives have to go in for course correction, this is what they must do.
Create detailed SWOT analysis of the all the projects that have not started, the ones which are delayed, essentially bringing to the fore what the issue is through analysis.
Whether the project was really required by the people or was it just undertaken for the sake of doing another project.
Whether Detailed Project Report, Pre-Feasibility Report, Environment Assessment Impact Survey, Cost-Benefit Analysis, Public Outreach was conducted before allotting funds.
Whether this project is in contravention of any other project, or in the confrontation.
Whether this project is conforming to rules, acts, regulations, norms, court orders, etc
For the next 4 years, stop budget allocation for projects that are purely populace, and not for larger general interest and basic amenities.
In fact, each corporator on the four-member prabhag panel must hold participatory meetings with citizens, publish on public domain about their achievements/projects in detail on what they have really achieved, the status of the projects they have mooted thus far.
-Qaneez Sukhrani
Close