AAP MLAs back, say denied Canada entry due to communication gap
Jul 24, 2018 10:41 AM IST
The Kotkapura MLA said the officers were not sure whether the visit was private or political and refused entry
Refused entry to Canada, Aam Aadmi Party (AAP) MLAs Kultar Singh Sandhwan and Amarjit Singh Sandoa returned home on Monday. Denying reports about their detention and deportation, the two MLAs said the problem occurred due to a communication gap with regard to the purpose of their visit.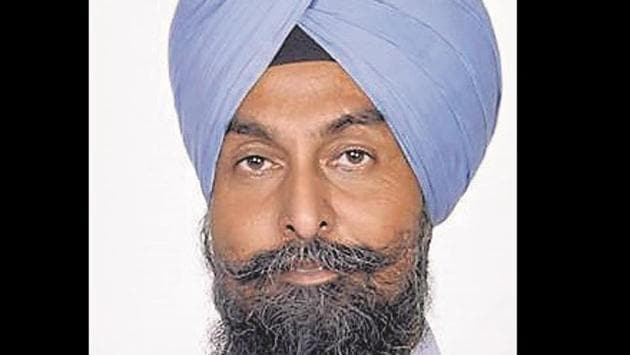 "It was a private visit, but AAP volunteers fixed a few public meetings. When the Canadian Border Services officers asked us, we told them that a few events were planned but we did not know details," Sandhwan told HT after reaching Delhi on Monday morning.
The Kotkapura MLA said the officers were not sure whether the visit was private or political and refused entry. "They asked us why our family members were not accompanying us despite getting visas. They went strictly by their laws, saying that it is legal to attend political meetings with prior intimation, but we needed to declare purpose of our visit clearly in advance," he added.
The two MLAs, who were on a 20-day trip, were denied entry to Canada after they reached the country's capital, Ottawa. Sandhwan and Sandoa, who is MLA from Rupnagar, reached Ottawa's Macdonald-Cartier Airport on Saturday afternoon on an Air Canada flight after catching a connecting flight from Frankfurt. After they landed, they were refused entry to the country and were put on a flight back to India.
Sandhwan, grandnephew of former President Zail Singh, was visiting sister Harpreet Gahla, who has been living in Canada for 13 years. Sandoa was accompanying him. In 2016, then Punjab Congress chief Capt Amarinder Singh, who is now the CM, had to cancel political rallies in Toronto and Vancouver on an advisory from the Canadian foreign ministry, as their rules prevent foreign governments and individuals from election campaign there.
While the reason for denial of entry to the two MLAs was initially unclear, there were reports that a former AAP member, Dr Amandeep Singh Bains, claimed that he and some others had written to the Canadian authorities about a criminal case against Sandoa in Punjab.
A local court had also last week framed charges against Sandoa under various sections of the IPC, including 354 (assault against woman with intent to outrage her modesty).
However, Sandhwan said the Canadian authorities had made no reference to the case. "I do not know who this guy (Bains) is. Sandoa was travelling with permission from court," he said, adding, "I'll plan another trip before the monsoon session of the assembly". The two MLAs also issued a statement denying that they were deported.