Amarinder Singh lauds Canadian minister Sajjan's statements against Khalistanis
Feb 08, 2018 06:17 PM IST
Amarinder Singh said the clarification by Sajjan has paved the way for better relations with Canada, which is home to a large Sikh population.
Punjab chief minister Captain Amarinder Singh lauded Canadian defence minister Harjit Sajjan for clarifying his stance on Khalistan, and congratulated Canadian Prime Minister Justin Trudeau for creating the necessary environment against secessionist forces believed to be operating from his country.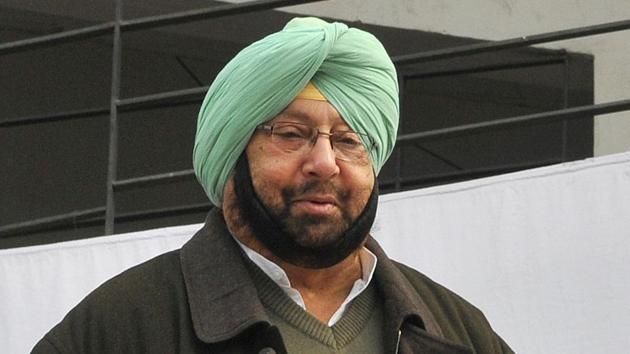 The Canadian Press on Wednesday carried a statement by Sajjan and his fellow Sikh minister Amarjit Sohi, saying they "neither sympathise with nor espouse the Sikh nationalist movement, which is bent on creating a separate country called Khalistan in India's Punjab region".
Amarinder said this statement demonstrated that the Canadian Prime Minister had clearly sent out a strong signal within his party and the government that he would not allow his country's soil to be used for any 'anti-India' activities.
Also Read | Canadian defence minister a Khalistani sympathiser, won't meet him: Amarinder
In a statement here on Thursday, the CM said the clarification by Sajjan that he does not sympathise with the (Khalistani) cause, has paved the way for better relations with Canada, which is home to a large Sikh population.
Amarinder Singh, who had refused to meet Harjit Sajjan during his visit to Punjab in April last year, said he was looking forward to meeting Trudeau during his visit to Punjab later this month.
He said this visit will give Canada and Punjab the opportunity to forge mutually beneficial business and trade ties.
Amarinder said no nation should foster divisive forces that propagate terrorism. "Such activities pose a serious threat to global peace and, therefore, should not be allowed to flourish in any part of the world. Nurturing or supporting separatist forces always proves detrimental, in the long run, not only to countries against which they are unleashed but also to those which allow such elements to operate from their soil," he added.
Also Read | No problem in welcoming Justin Trudeau: Amarinder Singh
Canada, said Amarinder, had always been a friend of India, especially Punjab, whose people had contributed significantly to the Western nation's progress and development.