Beas river pollution: Woman who owns spill mills is Punjab's liquor queen
May 24, 2018 08:49 PM IST
Jasdeep Kaur , wife of Hardeep Chadha, who died in a shootout with his brother Ponty Chadha at a posh South Delhi farmhouse in November 2012, dominates the liquor business in Punjab
With change of guard in Punjab, the stakes of late liquor baron Ponty Chadha's family have changed too. Jasdeep Kaur Chadha, wife of Hardeep Chadha, who died in a shootout with his brother Ponty at a posh South Delhi farmhouse in November 2012, has fought a "spirited" battle to come into her own.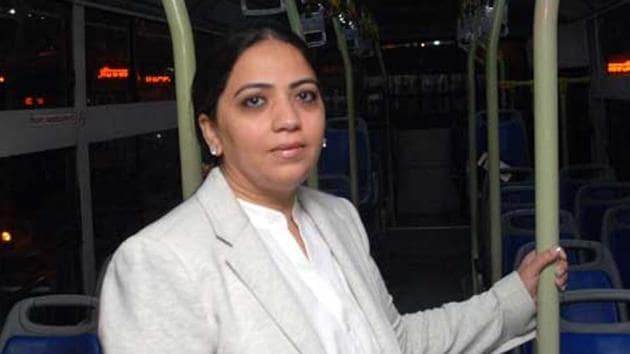 After this year's auctions of liquor vends in March, Kaur has major share in two of Punjab's five divisions, Jalandhar and Mohali. Through her sugar mill at Kiri Afgana in Gurdaspur, now in eye of the storm after spillage of molasses killed thousands of fish in the river Beas and thus became ammunition for opposition parties, she rules the entire chain — from distillery to retail.
Her father Harvinder Singh Sarna and his younger brother, Paramjit Singh Sarna, are former chiefs of the Delhi Sikh Gurdwara Management Committee (DSGMC) and have close ties with Punjab chief minister Captain Amarinder Singh who has appointed Paramjit as his "religious adviser".
Kaur has played her cards well to upstage Ponty's younger brother, Raju Chadha, who had major share in state's liquor business during the Akali regime. In Jalandhar, of nine zones in the municipal limits, six were won by Ponty's group, AR Enterprises, in 2015-16. Kaur had bagged one.
This year, as government tried to break the syndicate by capping the business to ₹5 crore per group from ₹25 crore to encourage smaller groups, Kaur played the game of probability. She put the highest number of applications to take 43 out of 47 groups within Jalandhar municipal limits, three in Mohali division, and a major chunk in Hoshiarpur and Nawanshahr districts of the Jalandhar division.
Raju's firm, one of the biggest players in liquor trade in Punjab with control over lucrative Ludhiana, which alone has business of ₹750 crore, and Jalandhar markets till last year, did not participate in the auctions this year.
The empire
Kaur owns Adie Broswon group, a ₹600-crore annual turnover company, with stakes in transport (four bus clusters in Delhi), sugar and alcohol. The Gurdaspur plant has the capacity to crush 6,500 tonnes of cane per day and houses a sugar factory, a 6-million-case brewery and a distillery. A private limited company, Adie Broswon has Harinder Pal Singh Bhatia, Jasdeep and her brother, Prabhjit Singh Sarna, as directors.
But her father denies any links with her business. "Her husband had a tragic end. She is handling a business empire alone. All inquiry reports on water quality are fine. The opposition is making it a political issue as she is my daughter. That seems to be her only crime," Harvinder Sarna says.
But Paramjit Sarna, who met environment minister OP Soni after the spillage, says he is not bothered by the criticism. "She is my niece. If any report imposes penalty on her mill, she will pay. I don't care about what people such as Shiromani Akali Dal president Sukhbir Badal are saying." The SAD had defeated the Sarnas to take control of the DSGMC. Kaur could not be reached despite repeated attempts.
The 'nexus'
The excise department admits the distillery-retail alliance is an unholy one. "It allows the distillery to sell its own brands at the vends, at times at higher costs. And it is not possible to have day-to-day monitoring and surveillance," an excise official said, requesting anonymity, adding, "It is this nexus that the government wanted to break by forming a state liquor corporation, which was stalled by vested interests."