Cardiac surgeon alleges unethical practice at Max Super Speciality Hospital
Updated on May 12, 2018 02:22 PM IST
Says patients, including those from ECHS, charged ₹15,000 for being referred for surgery; moves court after services terminated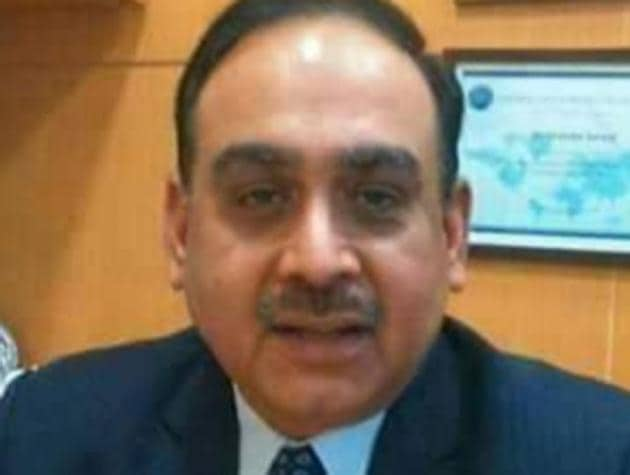 Dr Virendar Sarwal, a senior cardiac surgeon, has parted ways with Max Super Speciality Hospital, Mohali, after alleging that patients are charged illegally when they are referred from one department to another and from other hospitals to his department.
"A cardiologist at Max asked for ₹15,000 as referral money to be paid in cash to him if he sent me a patient for cardiac surgery. I refused. I don't buy patients," says Dr Sarwal, who was till recently the head of the department of cardiothoracic and vascular surgery at the hospital.
He is the proprietor of Kanahiya Daya's Sarwal Heart Surgery in Mohali and he says Max had outsourced its department to him till his services were terminated on April 20, 2018.
Sharing an email with HT in which the hospital authorities allegedly charged another patient ₹10,000 as "referral money", he said he had been objecting to the unethical practice since April 2017. Referral money is the commission a doctor gets for referring a patient to another doctor.
When contacted, Max Super Speciality Hospital denied the allegation. In a statement, Munish Ojha, the head of public relations and branding, Max Hospital, said, "The doctor's allegations are false and malicious. We have never asked any clinician at Max Healthcare to pay a fee to anybody to source patients. We believe such practices are unethical."
PRESSURE TACTICS
Dr Sarwal said the hospital authorities terminated his services after he raised the issue at a meeting with senior officials on April 20. The next day, he wrote to Sandeep Dogra, the senior vice-president and zonal head of operations of Max Hospital.
"Various issues involving unethical practices, violation of law and code of medical ethics devised by the Medical Council of India (MCI) were brought to your notice but were never taken seriously," he said in the letter.
Dr Sarwal said doctors empanelled with the Ex-servicemen Contributory Health Scheme (ECHS) were also involved. He said that referral money was sought by the cardiologist for sending ECHS patients for cardiac surgeries. "A list of patients was sent to me and the money was to be given to ECHS doctors. I refused and reported the matter to the authorities but no action was taken. Instead, the cardiologist stopped sending patients requiring surgeries to me," he said.
Dr Sarwal said he was even pressurised over email from the hospital's marketing department to give it the referral money for patients referred by certain doctors. "The finance head started deducting referral money from my payout for that cardiologist and for peripheral physicians for referring four patients. I objected as it's against the medical code of ethics and an act of corruption under the Indian Penal Code," he said.
LEGAL RECOURSE
The matter reached the Mohali district court on May 5. The court stayed the termination order.
The hospital authorities moved the Punjab and Haryana high court, which ordered on Friday that: "A senior advocate for the appellant (Max hospital) has handed over a cheque for ₹14,16,600 and the senior advocate of the petitioner has accepted the cheque."
"The parties will mutually settle their account. It was agreed that the end of the relationship will be termed as mutual cancellation of contract and not termination," the order said.
"The only sticking point that remains is that as per the respondent, there are some patients on whom he had operated who need to visit him for follow-up and his prayer is that he may be allowed to attend to them and for that may be given some space so that he can attend to his medical duty," the high court order says.
The case has been adjourned to May 15 after the Max counsel said that the hospital would have no objection to this.