Cash crunch slows down wheat sowing, fuels farmers' worries
BAD START: 40% of the targeted 35 lakh hectares under wheat crop await sowing, which ideally should be over by November 15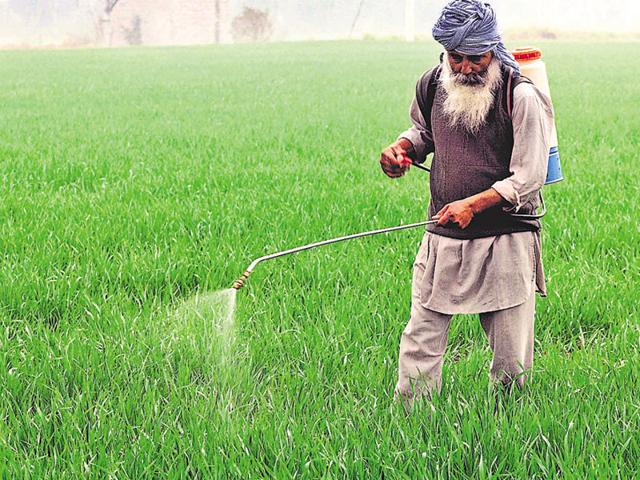 Updated on Nov 14, 2016 10:48 PM IST
With cash flow coming down to a trickle due to the ban on Rs 500 and Rs 1,000 currency notes, Punjab farmers are finding it difficult to sow wheat, and their worries are piling up with every passing day. They have no money in hand to meet input costs such as seeds, fertilisers, diesel, and experts say delay of every single day will affect the harvest.
The paddy harvest was good this season and farmers have already received the remuneration for a major portion of their produce, still they have little cash in hand and can't withdraw enough money to meet their expenses due to a limit on daily withdrawals.
Also read | Black money hoarders find escape route in dollars, farm income
As per field reports gathered by HT, about 60% of wheat crop had been sown till November 10 and after that the process slowed down drastically. Of 35 lakh hectares targeted land under wheat crop in the state, sowing has been done on nearly 22 lakh hectares.
"Sowing wheat by November 15 is the ideal time, a delay after that means loss of 1.5 quintal per acre per week (18-20 quintal per acre is the average production)," said agriculture director JS Bains. "I will assess the situation on Tuesday and convey my findings to the government," he said.
As farmers are low on cash, wheat seed sale too has gone down since November 8. "In the current rabi season, we are offering 17 lakh quintal certified seeds at controlled price, but we could only distribute 3 lakh quintals so far," Bains told HT.
President of a faction of Bharatiya Kisan Union (BKU) Balbir Singh Rajewal said conditions were not good for the farmers as scarcity of cash was not letting them sow wheat in time. "Arhtiyas though support farmers with some cash or help them by arranging seeds and fertilisers on credit, but all can't afford credit," he said, demanding a way out for the farmers as sowing is time-bound.
Close Story