Chandigarh admn's CCTV cameras store footage only for 7 days, reveals RTI
The first-day recording of these cameras gets automatically replaced by the eighth day and the process continues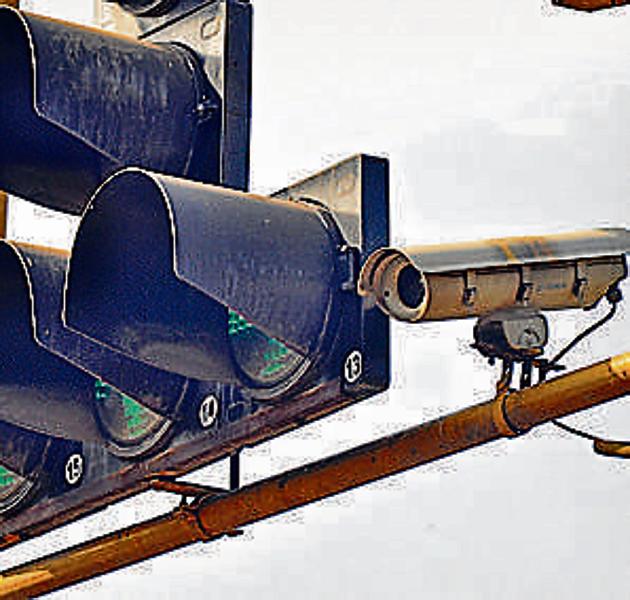 Updated on May 12, 2017 05:55 PM IST
At a time when the crime rate is on rise in the Chandigarh that was once deprived of such concerns, revelation made under an RTI inquiry has become a matter of concern for the residents as well as Chandigarh Police.
As per the information received under a Right to Information (RTI) application, the maximum period of storage, which the closed circuit television (CCTV) cameras installed by administration in Chandigarh possess, is merely seven days. The first-day recording of CCTV cameras gets automatically replaced by the eighth day and the process continues.
The RTI was recently moved by Manju Risan, a resident of Mauli Complex, Chandigarh. She was perturbed by her daughter being "falsely implicated" in a case of Narcotic Drugs and Psychotropic Substances Act, who is currently under trial in a local court. Curious to discover the CCTV footage of the spot from where, the cops claimed to recover the drugs from the alleged drug peddler, she filed an RTI.
As per information given by the deputy superintendent of police, traffic, admin-cum-CPIO, Chandigarh, it has emerged that maximum period for which, a recording can be stored, is only seven days.
A series of murders, rape cases, some of these in broad day light besides snatching and thefts in City Beautiful had reflected poorly on the city police, who are better equipped and larger in number than their counterparts in SAS Nagar and Panchkula.
Concerned over this, senior superintendent of police Eish Singhal said there was a need to review the system applicable for CCTVs here.
Meanwhile, the RTI applicant had also sought information on the number of CCTV cameras installed at the Delhi-Chandigarh road till Tribune Chowk and from Tribune Chowk, till the transport light point, Chandigarh. The information revealed that total five CCTV cameras had been installed in the former, and another 10 (five till Centra Mall light point and other five till Transport Light point) installed in the latter.
In the city, where its police boast of an effective beat system, criminals manage to escape after committing crimes, even in posh areas, raising a question mark on the claim.
Given how CCTV cameras are known to act as deterrents to keep a tab on miscreants, a plan was mooted to install these at all the sensitive points of Chandigarh with the help of non-government organisations (NGOs) and Resident Welfare Associations (RWAs), but that also has been left in limbo.
Jasminder Singh, counsel for the woman accused in the drug case, said, "Citizens will not feel secured if they know that cameras installed here have the storage capacity of just seven days. Even the cameras installed personally by people have at least 15 days storage."
Close Story