Chandigarh MC plans to impose cow cess, agenda to be tabled on June 29
Jun 27, 2018 01:55 PM IST
Cess to be imposed on sale of vehicles, electricity consumption and sale of liquor.
The municipal corporation has decided to impose cow cess on the sale of vehicles, electricity consumption and sale of liquor, in order to incur expenses of three gaushalas and two cattle pounds, sheltering over 1,000 stray cattle in the city. Chandigarh was yet to impose the cess even as Punjab's municipal bodies have done it. The cess has been imposed.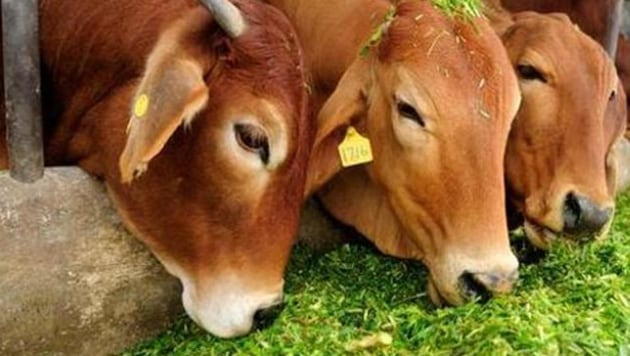 For the sale of four-wheelers and two wheelers within city's municipal limits, the MC has proposed a cess of ₹500 and ₹200. It has proposed 2 paisa per unit for electricity consumption in the city, ₹5 per bottle for the sale of country-made liquor and beer and ₹10 per bottle on the sale of Indian-made foreign liquor.
As per the note prepared by MC, cow cess may be imposed in Chandigarh municipal limits as implemented in Punjab since UT follows Punjab municipal rules.
Officials said that this will assist in meeting the expenses on managing stray cattle in the city. The MC has three gaushalas— one each in Sector 25, Sector 45 and Maloya village— where the MC is paying electricity and water consumption charges. Besides this, two cattle pounds in Industrial Area, Phase-1, are fully under the supervision of the corporation.
The agenda will be tabled during the house meeting on June 29 for approval but Congress councillors and a section of ruling BJP councillors are set to oppose the move. Congress leader of opposition Devinder Babla said that it will burden the city residents and that the MC should arrange its own funds to look after stray animals.