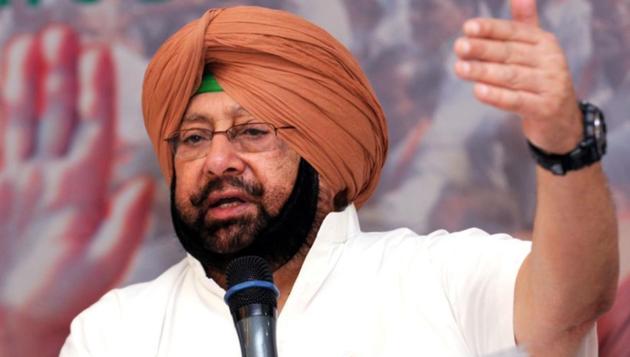 Congress MLAs say no to headship of boards and corporations
Appeasement policy: Capt Aamrinder's move to pacify MLAs with posts of legislative secretaries has already received thumbs down from many
UPDATED ON MAY 01, 2018 09:56 AM IST
More than a week after the induction of nine new ministers in Captain Amarinder Singh-led Punjab cabinet, the Congress is still fighting dissidence within its ranks. The chief minister and the party's state leadership are trying to lure the left-out cabinet hopefuls with chairmanship of boards and corporations, something that was promised to those denied tickets for the assembly elections last year.
While the government is finding ways to adjust the legislators in the boards and corporations without flouting provisions of the Punjab Legislature (Prevention of Disqualification) Act, 1952, that prohibits lawmakers from holding any office of profit, many MLAs have refused the same.
Former hockey Olympian Pargat Singh, who joined the Congress along with Navjot Singh Sidhu in the run-up to the polls last year, says he will not accept any chairmanship, including that of the proposed Punjab Sports Authority.
"There is already a sports ministry. I don't think there is a need for multiple bodies for sports. I have no grudge for not being offered a ministerial berth. But justice has not been done with the Doaba region," he said.
There is just one minister (two-time Hoshiarpur MLA Sunder Sham Arora) from Doaba in the cabinet of 18. Sidhu had last week accepted the headship of the Punjab Warehousing Corporation for his wife, Navjot Kaur, a former MLA from Amritsar East seat.
Must read | Meet the new Punjab cabinet
Gidderbaha MLA and Indian Youth Congress chief Amrinder Singh Raja Warring too said he is not interested in any post. "They should give the chairmanships to those who did not get tickets to contest the elections. I am not interested in the post of legislative secretary either. I am happy to stay an MLA," Warring said.
Faridkot MLA Kushaldeep Dhillon said he would not accept a chairmanship just for perks.
"I did not become a politician for a bungalow, car, office or peon. I am not ready for an adjustment that is below the stature of an MLA. It will be frustrating to not do anything constructive as a chairman," Dhillon said.
In fact, many of Sidhu's staunchest supporters among MLAs are upset with him accepting the position for his wife. "It has hit Sidhu's image as a crusader against nepotism and Akalis. The warehousing corporation is under the CM, what his wife will do as its head?" one of the MLAs questioned.
Sultanpur Lodhi MLA Navtej Cheema, another cabinet hopeful from Doaba, denies reports that his wife will be accommodated as head of a board. "Is the post of an MLA small?" he asked, adding, "With what face will we face our voters and workers, if we promote our family this way."
The discontent among Dalit and backward class (BC) MLAs is no more confined to behind-the-doors politics. They have joined ranks against what they call an "attempt of state leadership to sideline Dalits and BCs". Amritsar West MLA Raj Kumar Verka, who hails from the Balmiki community, Sangat Singh Gilzian, who belongs to the backward Lubana caste, along with technical education minister Charanjit Singh Channi and deputy speaker Ajaib Singh Bhatti all met Congress national president Rahul Gandhi and other Delhi leaders last week to voice their resentment.
Channi is unhappy over getting "light" portfolios and Bhatti over a "titular" post. Punjab Congress chief Sunil Jakhar admits that some deserving MLAs have been left out. "The government is trying to find out which boards and corporations allow MLAs to be appointed as chairmen."
Amid the tussle for posts, there are legislators such as Fatehgarh Sahib MLA Kuljit Nagra who beg not to be included in list of "disgruntled" ones. A secretary with the All India Congress Committee (AICC), Nagra says he never asked any leader for a post. "I am happy working for the party," he says.
But many first-time MLAs are eager to be appointed as legislative secretaries. Though finance minister Manpreet Badal has opposed any pay hike or perks for the post, they feel it will "groom them for future roles".
But can the Captain government open another Pandora's Box by appeasing first-timers over the older lot?
Close