Gangs of Ludhiana: Cops fail to curb violence
Jun 25, 2016 01:41 PM IST
It could be a scene out of a gangster film. The city has witnessed numerous killings in the last four months, putting cops in a dilemma over the increasing violence.
It could be a scene out of a gangster film. The city has witnessed numerous killings in the last four months, putting cops in a dilemma over the increasing violence.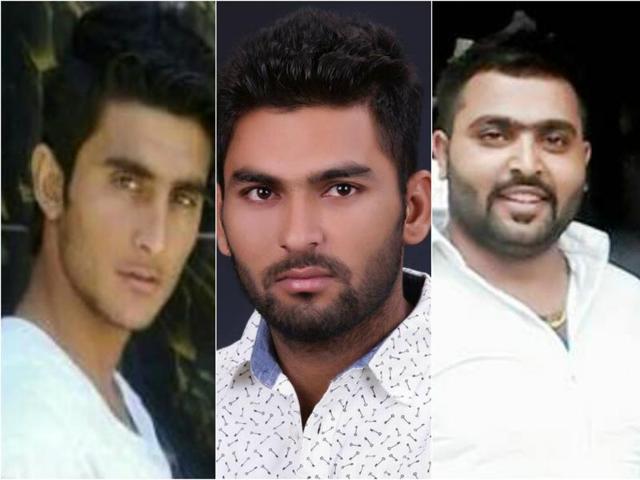 Gang rivalry or gang wars, call them what you want, but police has failed to take up the challenge posed by notorious city-based gangsters.
RAVI KHWAJKE'S MURDER
Gangster Davinder Bambiha alias Davinder Shooter, along with his mates, pumped at least 14 bullets into Rajwinder Singh alias Ravi Khwajke on February 20 at a marriage function on Malerkotla Road. Police had interrogated two of the accused, Davinder Gugni and Karamveer, who have been lodged in Ludhiana Central Jail charged with several criminal cases. There is not much police could do in the case. Davinder Shooter has full access to internet, and regularly updates his Facebook, even threatening Khwajke's supporters. Police have failed to arrest him.
Read: Sarpanch gunned down at marriage function in Ludhiana
AUTO-RICKSHAW DRIVER'S DEATH
The infamous killing of Vikrant Kumar alias Vicky, an auto-rickshaw driver, was splashed all over in April. Gaurav Sharma alias Goru Bachcha gunned Vikrant down in broad daylight in Himmat Singh Nagar, following a spat over parking on April 7. Police booked Goru Bachcha for murder, along with his accomplices
Vipan, Gurmeet Singh, Arjun, Micky and three other unidentified persons. Vikrant's family took to the streets to demand the arrest of the accused, and even delayed his last rites for eight days. While he is still on the run, he does not shy away from flaunting his Akali connections. The gangster was once again in the news for shooting at a friend Johny near Manjit Nagar. Suspecting him of passing information to cops, Goru Bachcha, pumped six bullets into him before escaping the spot.
Read: Three-wheeler driver shot dead over parking by history-sheeter
KIDNAPPING AND SHOOTOUT
On intervening night of April 11 and 12, a gang kidnapped Patiala-based Robin Mittal and demanded Rs 2 lakh as ransom. When police rushed to Mittal's rescue, the gang members opened fire leaving a head constable injured. Police nabbed one of the accused and rescued the victim. But, four of the accused including kingpin Gurparvesh Uppal alias Bhesha, managed to escape. However, police got two of the accused on production warrant.
Read: Kidnapped Patiala event manager rescued in Ludhiana shootout
COMMISSION AGENT'S MURDER
Gangster Inderjit Singh, on June 7, gunned down a 23-year-old commission agent and Shiromani Akali Dal (SAD) worker Kamalpreet Singh. The accused shot at the man four times before he fled the spot. The police arrested two of the accused, while the rest including Inderjit Singh and Somnath Fauji escaped arrest, thanks to their political ties. It was later revealed that Somnath Fauji and the victim's brother Roobal were at loggerheads over the post of president of commission agent association.
Read: Group rivalry claims life of SAD worker in Ludhiana; 2 held, 11 still at large
ATTACK ON SUKHA BAREWAL
Sanjiv Sharma, son of late sub-inspector Surjit Chand Sharma, along with three others opened fire on gangster Sukha Barewal at his rented accommodation in Star Colony. Sanjiv nursed a grudge against Sukha after the latter had slapped one of his close aides in a tiff. So he conspired to kill Sukha. The accused barged into Sukha's house and put four bullets into his body, before fleeing the spot.
Read: Gangster Sukha shot at: Foe-turned-friend Sunny attacked him to avenge slap, say police