All India best cadet Anmol Singh among Top 30 Under 30, aims at IAS now
In the run-up to its sixth edition of Top 30 under 30, Hindustan Times profiles 30 young achievers who will be felicitated at its flagship event on May 26. They are from fields ranging from the forces, academics and art to entertainment and sports. Among them is Anmol Singh .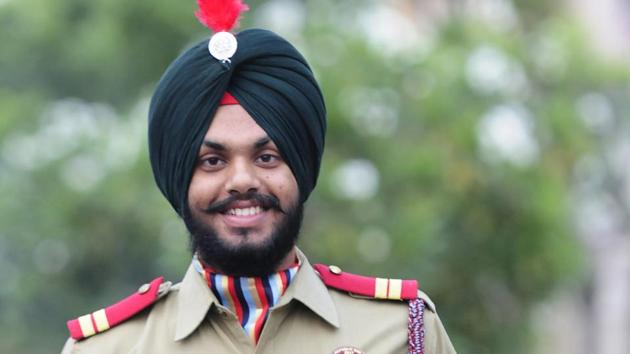 Updated on May 26, 2017 11:51 AM IST
Hindustan Times | By HT Correspondent
All set for the civils: Anmol Singh, Chandigarh
This dashing youngster was adjudged "All India Best Cadet" at the Republic Day Camp of NCC from January 1 to 31, 2017. Impressed by his brains, brawn, and perhaps the winning smile, he was also selected for the youth exchange programme delegation to Kazakhstan. This third-year student of Chitkara School of Computer Science and Engineering, Chitkara University, has now set his sights on conquering the civils.
Secret sauce: The biggest challenge I had to overcome was my mind. Sometimes your thoughts can paralyse you. No matter what people say, have a strong belief in yourself. Try and try until you succeed."
Inspiration: Anmol is greatly inspired by the sacrifices made by countless people for India. Their sacrifices will never go in vain.
Challenges facing India: Corruption amongst the civil servants and politicians is a big let-down for our nation. They call themselves patriots, yet loot the country they claim to serve. We also have a very poor literacy rate, and it's unable to keep pace with our burgeoning population. Poor infrastructure is another area of opportunity. Even now, our villages lag behind in development.
Uplifting feature: Unity in diversity. "We have around 280 languages and a large cultural diversity, yet we are one nation."
The road ahead: Anmol wants to become an Indian Foreign Officer, and is all set to work hard for the civils.
As an agent of change: "Mahatma Gandhi used to say, 'Be the change you want to see'. I will make sure I help others, and repair broken souls. I am confident that if all of us do this, the world will keep becoming better each day."
By the way: Anmol loves to keep fit. This is why gymming, running and dancing are amongst his three favourite daily fixes.
Close Story