Pacer Mansi Joshi bowls her way into Top 30 Under 30 at HT Youth Forum 2017
In the run-up to its sixth edition of Top 30 under 30, Hindustan Times profiles 30 young achievers who will be felicitated at its flagship event on May 26. Among them is Mansi Joshi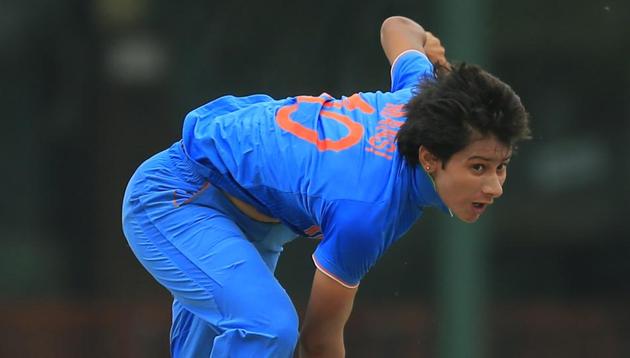 Updated on May 26, 2017 11:23 AM IST
Hindustan Times |
HT Correspondent
Bowled over: Mansi Joshi, 23, Dehradun
A medium-fast bowler in the Haryana team, Mansi Joshi made her Women's One Day International cricket debut against Ireland in the 2017 Women's Cricket World Cup Qualifier on 10 February this year. Earlier, in 2016, she was named in India's squad for the Twenty20 International (T20I) component of a November 2016 series against the West Indies. Joshi says getting the No10 jersey has been the high point of her life.
Secret sauce: Mansi says it was the able guidance of her coach Virendra Singh Rautela and the support of her parents coupled with her hard work that took her places. "Lot of challenges came my way but I kept my focus on the game and continued trying to improve my performance."
Inspiration: Sachin Tendulkar. "I have grown up idolising him. And somehow I feel his blessings are always with me. It's because of him that I got the No 10 jersey."
Challenges facing India: "The first and foremost challenge before our country is the retrograde mindset towards women. People still think women are inferior to men though it is far from truth. Also, the government is not doing enough to ensure women empowerment. I think India will scale great heights if it ensures that women get a level playing field."
Uplifting feature: "It's our unity in diversity that makes us stand strong. I greatly admire our pluralistic culture."
The road ahead: Mansi says she wants to focus on cricket and get better and better. "I aspire to be a very good cricketer as well as a stellar human being who my parents can be proud of."
As an agent of change: "I don't think one person can bring about a change but I will be happy if parents get inspired by my success to let their daughters pursue their dreams. They should also ensure that their girls get the best possible education."
By the way: Mansi is a great fan of Rajesh Khanna and can spend hours watching his movies and listening to the songs of Kishore Kumar. She also has a thing for cartoons.
To know about the other achievers click here
Close Story