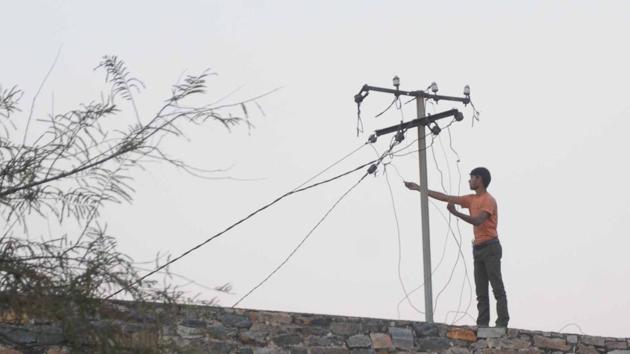 Jagraon DSP's office fined
₹

1.5 lakh for stealing power

This came to light when local PSPCL officials after receiving orders from the head office inspected 260 government offices during a week-long drive to find discrepancies in use of electricity.

UPDATED ON MAY 17, 2017 07:44 PM IST
The Punjab State Power Corporation Limited (PSPCL) has imposed ₹1.51 lakh fine on the office of the Jagraon deputy superintendent of police (DSP) for using an unauthorised electricity connection.
PSPCL superintending engineer Harmphan Passi said the DSP's office had an air-conditioner (AC) and other appliances running on the unauthorised connection which was being used for long.
This came to light when local PSPCL officials after receiving orders from the head office inspected 260 government offices during a week-long drive to find discrepancies in use of electricity.
Of these, 19 were found having discrepancies and a penalty of ₹4.80 has been imposed against them, PSPCL central zone chief engineer NPS Boparai said.
Sources said the PSPCL head office had directed local officials to check all police stations in the district after complaints of illegal connections were received.
It was found in an earlier report on power default in the state that the public health department had ₹20.64 crore pending dues while municipal committees owed ₹17.78 crore to PSPCL.
While the Ludhiana police had a pending amount of ₹2.88 crore, the deputy commissioner's office has ₹1.45 crore in power bills.
Close