Lost in flight: State bird of Punjab missing from the state!
Hindustan Times, Chandigarh |
, Chandigarh
Manraj Grewal Sharma
Sep 14, 2017 08:49 PM IST
Punjab's state bird, northern goshawk('baj' or 'baaz' in Punjabi) is a symbol of strength and tenacity.
It's the state bird of Punjab. Northern goshawk, 'baj' or 'baaz' in Punjabi, the majestic bird that you see in the portraits of Guru Gobind Singh, the tenth Sikh guru, is also a symbol of strength and tenacity. But, try as you might, you can't find it in any zoo, aviary or sanctuary of the state. And there's been no recent sighting outside of captivity too, says Kuldip Kumar, principal chief conservator of forests, Punjab.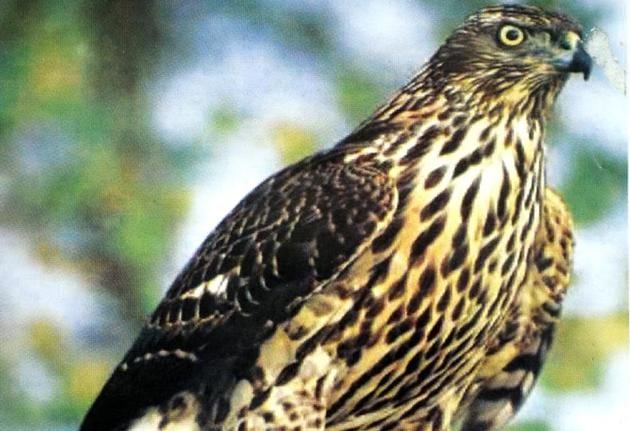 Admitting that the state doesn't have one in captivity anywhere, he states, "It's a migratory bird, it can be spotted in the foothills of Himachal Pradesh or Uttarakhand, but I haven't heard of any recent sighting in Punjab." Baj, says Kumar, was popular with the royals who used to breed it along with falcons, who belong to the same avian family, for hunting. "But falconry declined after Independence and so did the falcons."
The Punjab Envis (Environmental Information System) newsletter for 2016-17 on the state bird of Punjab, says goshawks were the most prized hawks in India since the Mughal era and, being voracious predators, played an important role in the forest food web.
Swaraj Raj, head of the English department at Sri Guru Granth Sahib World Sikh University, Fatehgarh Sahib, who is writing a book on the birds of Punjab, says he wasn't able to sight a single northern goshawk in the state during his research. He blames it on the persistent degradation of environment.
FLIGHT IN HISTORY
Baj has had quite a chequered flight in post-Independence Punjab. It was only on March 15, 1989, that the Punjab government notified it as the state bird in place of hoopoe (chakki haara), the official bird of Punjab since 1933. Baj's religio-cultural significance outshone the chakki haara's standing as a farmer's friend.
Kirpal Singh Badungar, chief of Shiromani Gurdwara Parbandhak Committee (SGPC), says baj is closely associated with Sikh history. "It is a symbol of 'shakti' (power)." Citing a couplet from Baba Farid, he says, "Baj is the all-powerful witness that destroys the evil-doers who think no one is watching them."
Dr Sukhbir Singh Kapoor of World Sikh University, London, who has co-authored a book titled 'The Birds in Guru Granth Sahib', writes, "Guru Gobind Singh also had a hawk (baj). It is believed that devotees even today can see it at Hazur Sahib, Nanded."
The 1989 notification, however, got the name wrong. 'Eastern goshawk' is a native of Africa, not Asia. It took the state government 26 years to correct this blooper with a notification in 2015.
BREED IN CAPTIVITY
Bird-watchers like Swaraj Raj say the state can get the baj back by breeding it in captivity. "Vultures had vanished in Punjab but the breeding centre at Pinjore (Haryana) has helped in shoring up their population," says Raj. Agreeing with this, the SGPC chief says the state government should also set up a sanctuary dedicated to this bird.
While the state government is yet to earmark any funds for breeding the baj in captivity — incidentally, the chief minister is the chairman of the state wildlife board — the Central Zoo Authority has released funds for a falcon breeding centre at Chhatbir, that houses a large zoo, near Zirakpur.
M Sudhagar, field director of Chhatbir, says the infrastructure is already in place. "We will first commission a survey to find out more about their natural habitat, location, breeding habits, et al, before we get a founder population (pairs of falcons and goshawks) for breeding in captivity." But Sudhagar did not give a timeline.