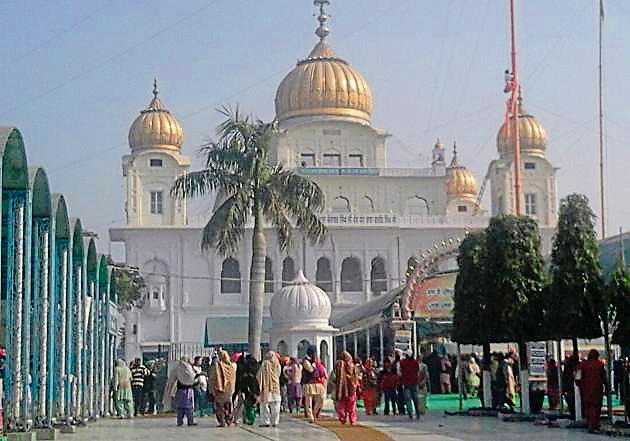 Prohibitory orders issued for Shaheedi Jor Mela; 3,000 cops deployed in Fatehgarh Sahib
The city is getting ready to host lakhs of devotees expected to attend the annual three-day Shaheedi Jor Mela starting on Sunday at Gurdwara Fatehgarh Sahib and Jyoti Sarup.
Hindustan Times | By Atul Nagpal
, Fatehgarh Sahib
UPDATED ON DEC 23, 2016 05:51 PM IST
The city is getting ready to host lakhs of devotees expected to attend the annual three-day Shaheedi Jor Mela starting on Sunday at Gurdwara Fatehgarh Sahib and Jyoti Sarup.
The administration has issued several orders for public employees and private businesses. Police have beefed up their manpower and made plans for smooth traffic flow, while health department has made arrangements at the venues to address any kind of medical emergency.
State government on Thursday announced a district holiday on December 27. Public employees have been barred from taking leaves except emergency.
3,300 cops, six traffic diversions
Over 3,300 police personnel have been deployed to keep vigil in event venues during these three days. Senior superintendent of police (SSP) Harcharan Singh Bhullar issued a route plan, which includes six diversions that may lead to congestion on outer roads. The Chandigarh traffic will be diverted from Badali Ala Singh and Bhaironpur bypass to different routes to join Amloh, Khanna and Ludhiana, Malerkotla via the Shamsher Nagar chowk and Madhopur chowk to the Patiala-Sirhind national highway. While Daffeda Mor will lead the way toward Morinda and Ropar. The Patiala traffic will be diverted via Sadhugarh from Badali Ala Singh.
While traffic coming from Morinda and Ropar via Bassi Pathana will be diverted from Saheedgarh and Jalkhera chowk toward Gobindgarh, Khanna, Malerkotla and Ludhiana. Up to 20 free parking lots have been set up at Attewali, Shamsher Nagar Chowk, Madhopur road, near Moti Ram Mehra gate, and Khanpur.
Other restrictions
The administration has banned the usage, storage and consumption of liquor within three kilometre of Gurdwara Fatehgarh Sahib and Gurdwara Jyoti Swarup Sahib from December 25- 27. Also, no one will be allowed to carry or use poison, arms and other weapons, except by the defence and security personnel or by those who have the freedom to do due to their religious customs. Prohibition has also been imposed on sale of tobacco and non-vegetarian items during the mela.
Legal literacy
District Legal Services Authority will organise a three-day legal literacy camp during the mela. The camp will be led by DLSA secretary Prashant Verma and a penal of lawyers and para-legal volunteers will be available during office time to guide people on legal affairs. Apart from that, volunteers will distribute pamphlet and booklets among devotees.
Something for art lovers
A 'kavi darbar' (conference of poets) will be held at district administrative complex from 10:30 am onward on December 25. Two plays, 'Sirhind Di Deewar' and 'Main Tera Banda', depicting the Sikh history in Sirhind will be staged in Aam Khas on December 25 and 26 respectively. Apart from that an exhibition will be held on all three days at the complex on agriculture, arts, literature by government departments and private companies.
The mela is held to remember the sacrifice of Mata Gujri and two younger sons (Sahibzada Zorawar Singh, 9, and Sahibzada Fateh Singh, 7) of Guru Gobind Singh who were bricked alive here on December 26, 1704, on the orders of then Sirhind governor Wazir Khan during the regime of Mughal emperor Aurangzeb.
Close