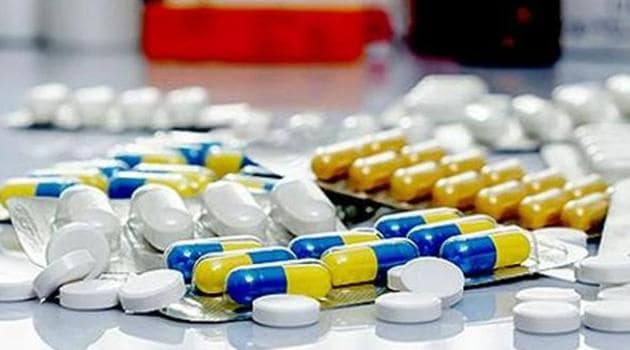 Punjab govt doctors get 40% cut to prescribe drugs from private chemists: Intel report
Nexus exposed: Report submitted to govt in Feb highlights 'big loot' of patients due to docs in civil hospitals compelling patients to buy medicines from particular chemist shops; documents names docs and chemists as well
UPDATED ON APR 02, 2018 09:38 AM IST
More than a month after the intelligence wing of the Punjab Police submitted a report to the state's principal secretary, health, claiming that government doctors prescribe medicines from private chemist shops outside civil hospitals for 40% commission on the Maximum Retail Price, the state government is yet to take any action. The report was compiled after a three-month investigation and has names of doctors and chemists. It highlights that the 'big loot' of patients due to doctors compelling patients to buy medicines from particular chemist shops has been on for years.
HT has a copy of the report that AIG Intelligence-1 at Mohali headquarters has prepared.
The report names doctors and chemists. "Since these medicines are costly as compared to government supplies, doctors earn up to 40% commission from medical store owners," states the report forwarded to the state government in February this year.
'Patiala, Sangrur, Barnala worst-hit'
The report adds that in Patiala, Sangrur, Barnala and Fatehgarh Sahib districts, civil hospital doctors are passing on around 60% of medicines prescribed for patients to private chemists. The report names Dr Avina Jindal, Dr Gurmeet Singh and Dr Davinder Kumar of Ludhiana civil hospital. It adds that at civil hospitals in Khanna, Payal and Samrala (all in Ludhiana
district), Medical Representatives (MRs) guide doctors' prescription. "MRs ask doctors to write a particular medicine, available at a particular shop," the report states. At Rupnagar civil hospital, the report names MD (surgery and medicines) Dr Baldev Singh, MD (chest) Dr Kamaljeet Kaur, ortho-specialists Dr Baljinder Singh and Dr Onkarjit Singh posted at BBMB Hospital, Nangal Dam.
The report categorically notes that at Amritsar civil hospital, MD (skin) Dr Nidhi Sharma is asking patients to buy medicines from Brother Medical Store; ENT Dr Amit Gupta is referring patients to Sodhi Medical Store and MD (medicines) Dr Maninder Singh sends patients to Dhan Dhan Baba Deep Singh Medical Store.
Tarn Taran, Batala, Gurdaspur, Pathankot, Jalandhar, Hoshiarpur districts also find a mention in the report. It adds that at Faridkot civil hospital and at Guru Gobind Medical College and Hospital that run under Baba Farid University of Health Sciences, again 60% of medicines are prescribed from outside. "This is despite availability of adequate stock in generic medicine shops that the government runs," the report notes.
Only action: 'Follow code of conduct'
Since the report was submitted, director, health and family welfare, Gurpal Kaur, has written a letter to all civil surgeons in the state, attaching the intelligence report, and asking that the 'Code of Conduct' be followed.
When HT contacted state health minister Brahm Mohindra, he said, "I am not aware of any intelligence report. I do not have any hesitation in accepting that no officer has discussed the issue with me."
Indian Medical Association (IMA) Punjab president, Dr Jatinder Kansal, said, "I am not aware of the report. However, if doctors are indulging in such practices, the IMA does not approve."
Doctors' take
Dr Gurmeet Singh of Ludhiana civil hospital said, "I do not know who has prepared this report. Whoever has prepared this report is unaware of medical practices. Doctors like me have been serving for past many years. We know that only poor patients come to civil hospital." He added, "We are not that harsh that we would make money at the cost of poor patients. Generally, we prescribe only those medicines from private chemist shops that is not in government stock. As a doctor, our primary job is to heal the patient."
Dr Maninder Singh of Amritsar civil hospital said, "This intelligence report has been misinterpreted. The medical store that is being linked to me is a contracted supplier to the Amritsar civil hospital for certain salts. I ask patients to buy medicine from this shop only in case of a shortage with the hospital."
Close