Punjab govt plans to get Khalsa College on UNESCO heritage site list
May 31, 2017 09:57 AM IST
This was disclosed by Punjab tourism minister Navjot Singh Sidhu on Tuesday.
After approving a cabinet proposal to scrap the Khalsa University, Amritsar, the Punjab government now plans to get the Khalsa College building included in UNESCO's world heritage site list.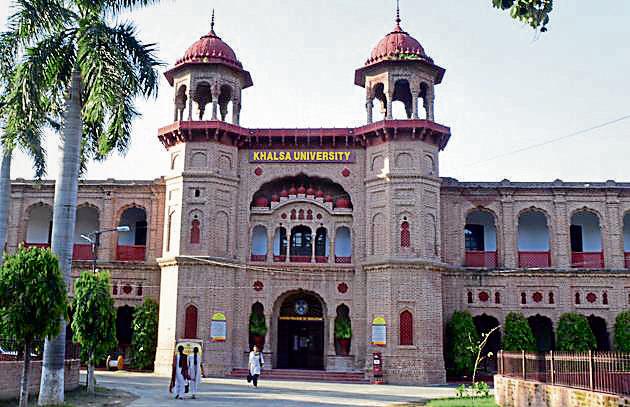 This was disclosed by Punjab tourism minister Navjot Singh Sidhu on Tuesday.
Notably, the preservation of the building of Khalsa College was cited as one of the main grounds on which the government approved the proposal to scrap the Khalsa University Act.
Sidhu visited the city along with a team of United Nations Educational, Scientific and Cultural Organisation (UNESCO) to explore the possibility of including Qila Mubarak and Sheesh Mahal, the ancestral properties of chief minister Captain Amarinder Singh, in the list of its world heritage sites.
The minister said he would strive for inclusion of Qila Mubarak and Khalsa College, Amritsar in the world heritage sites list. He said the UNSECO team will also visit culturally and historically significant places in Sangrur, Kapurthala and Nabha, besides the Khalsa College, Amritsar. "Khalsa College is an architectural marvel and it needs to be promoted as heritage site," he added.
Sidhu said, "It is unfortunate that the previous SAD-BJP regime didn't bother about the immensely rich cultural heritage of the state which resulted in deterioration of several buildings."
"While (former deputy chief minister) Sukhbir Badal is successfully running his three hotels, he ruined all guest houses of Punjab Tourism and sold them at throw-away prices. It was all because of vested interests of Badals," he said.
Moe Chiba, section chief and programme specialist of UNSECO, along with Sidhu, took a round of Qila Mubarak and Sheesh Mahal and evaluated the ongoing work of preservation there. These properties are now under the Punjab Tourism.
Sidhu said he will make all possible efforts to get these buildings world heritage status, which will increase the inflow of tourists in the state and boost the economy.