Punjab, Haryana must get municipal waste segregated at household level: CPCB chairman
Updated on Apr 22, 2018 10:55 PM IST
The Central Pollution Control Board chairman said if the waste is segregated as dry and wet at the household level, management would be far easier.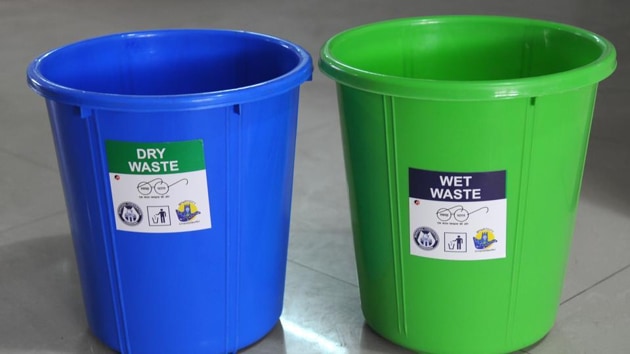 Hindustan Times, Mohali |
Jatinder Kaur Tur
Stating that the management of municipal solid waste was a major issue confronting the states of Punjab, Haryana and Himachal Pradesh, Central Pollution Control Board (CPCB) chairman SPS Parihar added that they had accelerated the process for the creation of a road map for a pollution-free country.
Parihar, in Mohali for a conference on environment, said, "If the waste is segregated as dry and wet at the household level, management would be far easier." He added Himachal needed to take this up in aggressive manner, since there was hardly any space in the hill state for landfills.
'Most of country not under pollution measurement radar'
Parihar added, "Three hundred cities are being monitored for ambient air quality. However, most of India is not even being assessed with respect to air pollution. Delhi and NCR remain in the spotlight for National Clean Air Programme, there are 94 cities that have failed to attain set levels or standards of ambient air."
He added the CPCB was acting. "The road map to a pollution-free India has been accelerated. States have been instructed not to spare any polluting industry that needs to be closed. Such industries will be made to follow zero pollution norms in a time-bound manner," he said, claiming that the country lacked agencies and the equipment to certify the paraphernalia used in monitoring of air quality.
"We are dependent the US to verify the working of our air monitoring equipment and stations. Pollution of water bodies in Punjab and the rest of India is also a concern," he added.
'Only 3-5% e-waste is recycled'
Parihar added that the country recycled only 3-5 % of the Electronic Waste (e-waste) it generated. "Norms have been modified to enable producers to recycle the e-waste in a phased manner by employing intermediate agencies to collect it," he said, adding that to check plastic waste, enforcement needed to improve.
He added that the department of space had been contacted to explore the possibility of using satellite imagery for ground-based measurements with respect to ambient air quality. "If this materialises, we would not require ground-based stations for assessing air quality."
He added Delhi had beaten the rest of the country in selling cleaner fuel. "Delhi has become the first city in India to retail Bharat Stage-VI-grade petrol and diesel. This is much before its countrywide introduction in April 1, 2020," the CPCB chairman added.
National Green Tribunal acting chairperson justice Jawad Rahim said, "So far, according to reports that have been submitted to us, Punjab and Haryana have
Personalise your news feed. Follow trending topics