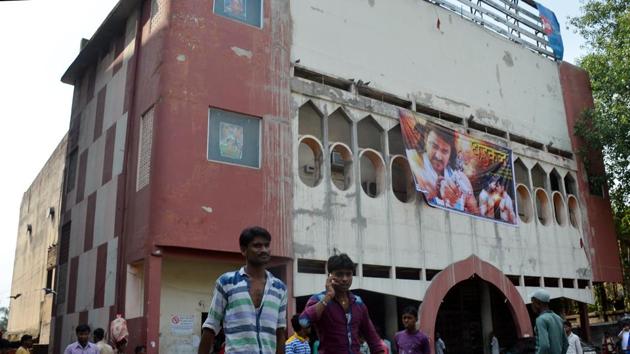 GST could mark end of single screen cinemas, say exhibitors
Of 205 single screen cinemas, only 30 are surviving. Jharkhand Govt slashed entertainment tax in 2014 for revival of the cinema halls. Now, they have to cough up 18% GST
PUBLISHED ON JUN 25, 2017 11:38 AM IST
Single-screen cinemas in Jharkhand could fold up with the roll out of Goods and Services Tax (GST) scheduled from July 1, as 18% slab has been fixed for tickets up to Rs 100, cine exhibitors said.
Traditional cinema halls are already dying a slow death in Jharkhand. Multiplexes, television, direct to home services, smart phones and internet have virtually ruined the business of single screen theatres in Jharkhand, they said.
Merely 30 single screen theatre of the 205 active through 70s and 80s, survive in the state.
The Jharkhand government had provided several relief measures, including slash of entertainment tax by 8% in 2014 to revive the halls fixing just 8% entertainment tax on halls in municipal corporation area, 5% in municipality area and 5% in rural areas. They were also let off the service tax ambit.
"Now, single screen operators, who have been paying 2% or 5% tax respectively, will have to cough up 18% GST. The traditional cinema halls are already running up losses, particularly in Jharkhand," said Jharkhand Cinema Exhibitors Association (JCEA) secretary Prashant Singh.
The association wrote a letter to Prime Minister Narendra Modi with a copy to Union finance minister Arun Jaitely and Jharkhand chief minister Raghubar Das seeking a re-look at the GST rate for single screen cinemas in Jharkhand.
"We are operating cinema halls on a very thin margin since our average occupancy has reduced to 5% -10% annually. The current entertainment tax is already a liability and we have requesting that single screen halls are kept out of entertainment tax," Singh said, adding, GST slab will render our businesses non-viable for operation from July 1.
"We have demanded that the government extend the compounding scheme of 1% GST on gross revenue below Rs 50 lakh to single screen cinemas, so that they survival," he said.
Gopal Agarwal, proprietor of Deshbandhu Talkies in Jharia, said, "The GST rate will force us to increase ticket prices to compensate for the tax burden. When occupancy has already dropped to 10%, do you think anyone would visit single screen after hike in ticket price?"
Agarwal said,"The single screen halls are already on the ventilator. The government must think of their revival, as single screen theatres could generate huge employment."
Cinema exhibitors have threatened go on a strike if their demands were not met by the Centre.
Gopal Krishna Tiwary, joint commissioner (administration) of state commercial tax department, has admitted that the price of tickets in single screen theatre could increase after GST's roll out but the state did not have any role in it.
The lows for cine exhibitors in Jharkhand had started after 1994 with introduction of cable network and compact disc (CD) and digital videods (DVD). Over 40% traditional cinema halls had closed down by 2000. The situation worsened after 2001 with coming up of several private channels, direct to home (DTH) service, multiplexes and hike in entertainment tax by the state government.
Close