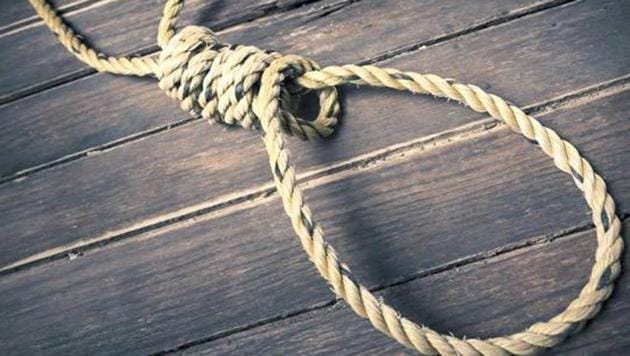 Jharkhand student kills self, suicide note points to exam pressure
The incident occurred hardly 60 hours after the 20-year-old appeared for her mid-semester examinations, police said.
UPDATED ON NOV 06, 2017 06:30 PM IST
A 20-year-old college student allegedly committed suicide in Jharkhand's capital Ranchi by hanging herself on the terrace of her hostel late on Sunday after she performed poorly in an examination, police said on Monday.
The woman was identified as Megha Prajapati, a resident of Bundu around 40km from Ranchi, and was pursuing her graduation in English from Marwari College.
Inmates found her body hanging from the fourth floor of Vinayakam Girls' Hostel in Tharpakna locality on Monday morning and informed officials at the Lower Bazar police station.
The incident occurred hardly 60 hours after she appeared for her mid-semester examinations, police said.
Police recovered a suicide note in which Megha said she did not do well in her exam on November 3 and her career would be ruined if she had to repeat a year in college. The police also found 2.09 written with a pen on a finger of her left hand, which they suspect could be the time she killed herself.
"This is a clear case of suicide due to the exam and academic pressure. We have also recovered a suicide note which will be studied by writing experts," officer-in-charge of Lower Bazar police station Suman Kumar Sinha said.
The woman's parents suspect that it could be a murder. However, Sinha ruled out any such possibilities.
"We have sent the body for postmortem. The autopsy report will give us a clearer picture of the case," said Sinha.
Sources at the examination cell of Marwari College said Prajapati had failed in her honours and subsidiary papers in semester one and two and was denied enrolment in the second year.
Aditya Anil, the class representative of Prajapati's class, said that she did not look stressed while attending classes.
Her sister Neha Prajapati, who lives in a different room of the same hostel, said Prajapati was with her till 10.30pm. She did not have dinner on Sunday but there was no evidence of stress in her behaviour, Neha added.
One student commits suicide every hour in India, says the National Crime Records Bureau (NCRB) in the most recent published figures in 2015.
NCRB said 8934 students killed themselves in 2015 and in the five years before that, 39,775 committed suicide. The number of attempted suicides, many unreported, is likely to be much higher.
India has one of the world's highest suicide rates for youth aged 15 to 29, according to a 2012 Lancet report, which illustrated the need for urgent interventions for this demographic.
This is not the first incident of student suicide due to academic pressure in the state capital.
In February this year, a Class 12 student of Lala Lajpat Rai School was hospitalised with 60% burn injuries after he set himself ablaze in a classroom due to his failure to cope with study pressure. He succumbed to his injuries the next day.
A Class 8 boy hanged himself to death in June for allegedly failing to complete his summer vacation homework before classes resumed.
The Central Board of Secondary Examination (CBSE), Indian Certificate of Secondary Education (ICSE), and University Grants Commission (UGC) have made counselling mandatory in schools and universities to prevent such incidents.
Dr Siddharth Sinha at the Ranchi Institute of Neuro Psychiatry and Allied Sciences (RINPAS) said that a mental health first aid machinery was a must in every educational institution.
Close