This Jharkhand former cop's son is a rich gangster with assets worth Rs 50 crore
Published on Mar 31, 2017 07:03 AM IST
Akhilesh Singh has come a long way in the crime world amassing huge manpower and riches.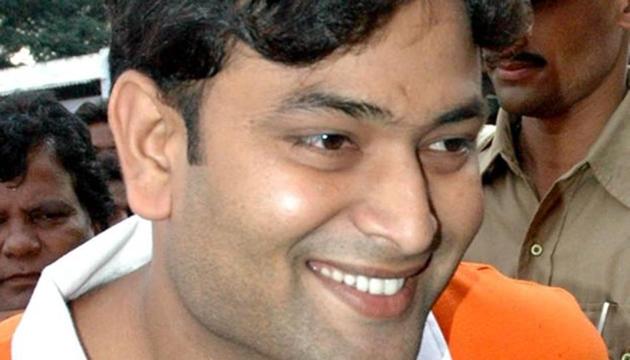 From a policeman's son to one of eastern India's dreaded gangsters, Akhilesh Singh has come a long way in the crime world amassing huge manpower and riches.
Possessing 17 fake PAN cards and 14 voter IDs and Aadhaar cards, he dodged authorities of six states to accrue immovable assets running into several crores.
Though the value of the said properties is still being examined, a rough estimation put their value to be around Rs50 crore.
That this gangster from Jharkhand's Jamshedpur city has immovable properties in several cities of Jharkhand, Uttar Pradesh, Haryana, Uttarakhand and Madhya Pradesh recently came to the fore when policemen, acting on a tipoff, raided his flats in Jamshedpur and Jabalpur where they stumbled on documents that led them to the biggest exposure of the decade in Jharkhand.
Read: ATS to help Jamshedpur police nab gangster Akhilesh Singh
The documents still being scanned and verified have led police to his immovable properties in cities like Ranchi, Jamshedpur, Jabalpur, Noida, Greater Noida, Dehradun and Gurgaon.
"Valuation of his properties in the said cities will take time. But, we have certainly crippled him financially by confiscating almost all his properties purchased in fake names," said Jamshedpur senior police superintendent, Anup T Mathew.
He said they would soon be referring the matter to the Enforcement Directorate to probe the money laundered by him in purchasing the properties.
Singh, 35, is a notorious gangster whose influence is spread across several cities of Jharkhand, Bihar and Uttar Pradesh. He has in all 55 criminal cases in his name. Most of them are high profile murder cases.
Tall, fair and handsome, he shot into limelight when he killed Jamshedpur's jailor, Uma Shankar Pandey, in 2002. He was convicted in the said case and sentenced to life imprisonment. He followed up with attacks on a couple of policemen and rivals in the underworld.
Soon, he started collecting huge extortion money from businessmen of Jamshedpur and other cities. Last year, he somehow managed to procure bail and fled away. Recently, his henchmen killed a businessman-turned-politician, Upendra Singh, in broad daylight inside the Jamshedpur court premises.
Policemen probing the seizures said the gangster has also purchased few properties in his wife's fake names. Though her original name is Garima Singh, properties were brought in the name of Anu Singh by using fake voter ID and pan cards.
Read: Two murders bring turf war among Jharkhand gang lords to focus again
The gangster has bought the maximum, six flats and an acre of land in Jabalpur in the name of Sanjay Singh though the PAN card carried his picture. In Dehradun, the flat he owns is in the fake name of Ajit Singh but his photograph is there in the sale deed as the purchaser.
He has procured LPG connections in Jabalpur and Gudgaon in the name of Arvind Sharma with the identity cards carrying his photograph.
His fleet of vehicles lying at Faridabad includes Honda Civic and Honda Creta purchased in the name of one Harendra Singh.
Personalise your news feed. Follow trending topics