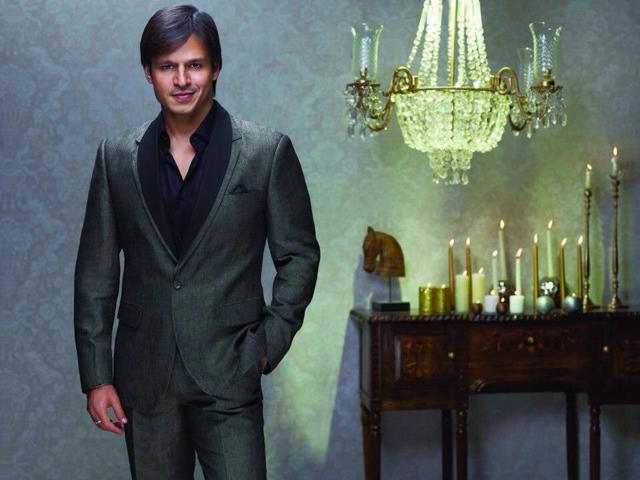 Why is Vivek Oberoi so keen to build affordable homes?
Rebuilding villages after the 2004 disaster, actor felt the need to create low cost but quality homes
Hindustan Times, New Delhi | By Namrata Kohli
UPDATED ON OCT 18, 2016 08:07 PM IST
My typical home is affordable and yet beautiful," says actor, social activist and businessman Vivek Oberoi, who wants to provide 'respectable' options for people with limited means.
Oberoi has taken on the avatar of a developer to create quality affordable housing in India. He is working on Mission 360 with his company Karrm Infrastructure Pvt Ltd (started 11 years ago, now foraying into the affordable housing segment. Oberoi is partner and promoter to create five lakh affordable homes with best in class amenities, at 360 locations in India.
Getting into the business of brick and mortar from the business of glitzy and glamorous filmdom is a bit unconventional. What exactly led to your foray into the real estate industry?
I was at this Christmas party and suddenly out of the blue there was news of the tsunami hitting India (in 2004). What followed was massive destruction, loss of lives and property and the devastation that wiped out village after village. I wondered how one could help these people and wanted to earnestly be of some use. Within hours, we somehow managed to reach the place with 14 truckloads of central supplies. I let myself be available for endorsements to reach out to the poor and the homeless people and saw myself becoming involved in planning housing while rebuilding these villages from scratch. As I became a part of the rebuilding journey, I realised that there is so much shortage of homes for this segment. This is really where my heart is – to provide homes to the poor and underprivileged – but it should be dignified living in a safe and secure gated community.
Even within the realty world you decided to cater to the lower income groups. Why did you do so when most established builders are looking at either premium or luxury housing till date?
I realise when I look around that people are mostly doing high-end bungalows and luxury developments but that is not so relevant for most people in the country. I had my target clear at providing housing to the lower income group, at a price that's below Rs 10 lakh. Thus was born the idea of getting into the business of a for-profit company that would build high-quality homes at affordable prices for the lower income group. I was clear that it had to be a self- sustaining for-profit social enterprise as we did not want to go with a begging bowl anywhere. It may be low profit but that does not matter. The home that my company builds is affordable in the real sense.
Shahapur in Maharashtra is the first project taken up by your company in the affordable housing segment under the umbrella program – Mission 360. What response did you get ?
We had a riotous situation. Seventy per cent were women. Being a homeowner is a phenomenal way to empower them. I have to say that banks and financial institutions have been very supportive. My alliance partners for extracurricular activities such as sports and music have been so willing to associate and have been so helpful that it's unbelievable.
What is a typical home by Vivek Oberoi like?
Our typical home is affordable and yet beautiful. It comes with the option of air conditioner, sliding French windows, solid wood flooring. it's a home that gives (one) a sense of pride and respectability even though it costs below Rs 10 lakh to Rs 7.90 lakh, to be precise. So many families have migrated from slums and it's heartening to see the transition of their lifestyle. My project will always have the last mile connectivity either to a train hub or a bus hub. It may be away from the city centre because that is how we keep our costs low, but it is a location always as close to existing infrastructure as possible (as opposed to projected infrastructure). Currently we have 5,000 families living within the community at Maharashtra and we have arranged to pick up clients from campus to railway station and back.
How important was it to provide amenities?
We have done everything to provide best-in-class amenities and have tied up with leading names in the world of music, sports and dance to nurture the talent of the people living in that community. We have a Suresh Wadkar music academy, and Dilip Vengsarkar sports academy apart from other activities such as dance within the campus. You never know when a Tendulkar will be born and it is out of such humble efforts that talent gets nurtured. Our project over 55 acres has 128 buildings and is a gated community with a clubhouse, swimming pool, medical facilities and round-the-clock security. The idea to provide a dignified concept of affordable living.
What is next in your real estate venture?
Our target is to sell five lakh homes in the next five years. There has been an investment of over `5,000 crore and HDFC, National Housing Bank etc have been supportive of the idea of providing holistic affordable housing. We have identified 360 locations after Shahapur such as Ahola, Pune and Amravati.
What is your personal idea of a home?
Even though that is decided more by my wife and less by me I like a home designed in a contemporary yet eclectic style. I live in my Juhu bungalow that has ethnic Indian accents. I love those beautiful old antiques that have a story to tell and these statement pieces are 200 to 300 years old. My style is more towards warmer tones and classics.
Close