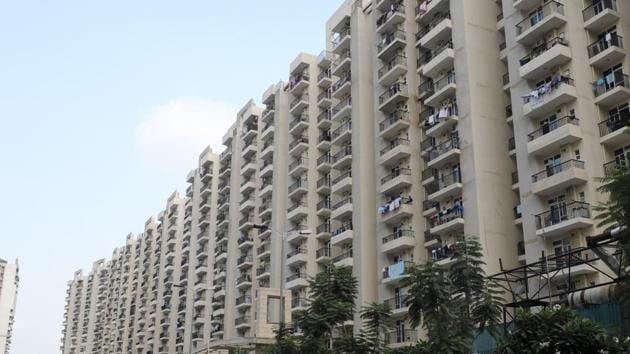 Number of homes sold surpasses launches
Few new launches helped reduce the inventory overhang. Demonetisation will result in the fourth quarter readings being drastically different from the first three quarters once the results come in
By Anuj Puri
UPDATED ON DEC 29, 2016 12:39 PM IST
People will always need homes and they're continuing to do so, but because of the oversupply situation in the market, builders are focused more on selling properties than launching new ones.
A Pan-India trend that emerged in 2016 was that a higher number of units were sold every quarter (1Q16-3Q16) than new project launches in the same period. A slowing number of new launches helped reduce the inventory overhang. Demonetisation will result in the fourth quarter readings being drastically different from the first three quarters once the results come in.
Given that old currency notes are no longer valid, homebuyers/ investors using unaccounted wealth to carry out transactions in cash are facing a tough time, and developers accepting cash components are facing a higher liquidity crunch than those accepting all payments through cheque/ bank transfer. Overall, it will be interesting to see if 2016 sets a new benchmark in units launched versus units sold. A record set in 2008 then would be surpassed.
Capital values (CVs) across cities, especially in Hyderabad, Pune and Bengaluru, saw gentle appreciation in 2016 and this trend is expected to continue in 2017 as the residential markets mature and become more end-user-driven than ever before. Sales' momentum continued to remain steady throughout the year. It is likely to pick up from 2H2017 after the dust has settled on demonetisation, which has made many buyers hold on to their purchase decisions in anticipation of some easing in residential CVs.
Even as the inventory overhang reduces, the three biggest markets in terms of volumes of unsold units (including under-construction) are NCR, Mumbai and Bengaluru. By volume, NCR stands 37%, which is more than a third of India's unsold (including under-construction) residential inventory.
In Mumbai, the percentage is higher, but if we discount the longer timelines it takes for large projects to complete, it would fall under 5%. There are many large projects, high-rises, slum rehabilitation and other redevelopment projects that take a longer time to get completed, prolonging the overall project timelines in the city. Delhi-NCR is burdened with oversupply and dead stock of delayed and stalled projects.
The author is chairman and country head, JLL India
Close