Is Rajinikanth India's last superstar?
Arguably what defines a superstar as opposed to an actor is charisma: And there is no one more charismatic than Rajinikanth, writes Aditya Iyer.
regional-movies
Updated: Jul 24, 2016, 19:17 IST
Mass hysteria is par for the course ahead of the release of any Rajnikanth film. And it was no different with Kabali which hit the theatres last Friday. The buzz that accompanies the release of any film of the Tamil superstar, is something other actors can only dream of and envy. The media space that Kabali occupied in the run up to its release, has only underlined Rajnikanth's cult status.
In Tamil Nadu, a Rajinikanth film's opening is an almost sacred affair, one that unites almost every strata of the state in their devotion to the 65-year-old actor.
Read: Kabali review | It's a clash between signature styles of Rajinikanth, Ranjith
But it is not in a swanky multiplex that you will get to experience that kind of devotion. That pleasure comes from the "tharai-tickets" (colloquially called floor-tickets in single-screen and double-screen theatres where fans often sit on floors), sitting among baying fans whose hoots and whistles reach fever pitch when those words come up on screen: 'Superstar Rajini'.
But this experience is almost wholly Tamil, one also specific to the local rowdy theatres of Chennai. So what accounts for the man's incredible presence across geographical boundaries?
Read: Kabali has made over Rs 40 crore on Day 1, say trade pundits
Arguably what defines a superstar as opposed to an actor is charisma: And there is no one more charismatic than Rajinikanth.
That trademark walk. That flick of the hair. Those dialogues which have been reverentially copied by generations of fans. The tricks with the cigarettes and sunglasses. Many other actors, both in the North and the South, have tried to emulate him. All have failed.
It is a charisma that has utterly charmed the South and inspired the rather puerile memes that most in the North seem to enjoy, but not truly understand.
Watch: How fans ace (or fail to) some classic 'Rajini-isms'
It is a charisma that enticed Japanese fans to travel to Chennai to see the movie, and forced companies to declare a holiday on July 22 when Kabali was released.
If the first day's collections are a yardstick for superstardom, Rajini has beaten every other hero in the Indian film industry, including Bollywood's Khans. By some estimates, the film grossed Rs 250 crores in the first day alone.
Read: Rajini leaves the Khans behind, Kabali is the biggest opener of all times
Kabali was released in 8000-10,000 screens across the world. That scale is astonishing given that India's soft power has largely been powered by the popularity of Hindi cinema and Bollywood.
More astonishingly, the film performed so well without the actor attending lavish promotional events.
Unlike Bollywood heroes, there were no press events, no attending comedy shows, and no brand deals; because brand Rajini is bigger than all of that.
Watch: The different looks of Rajinikanth over the years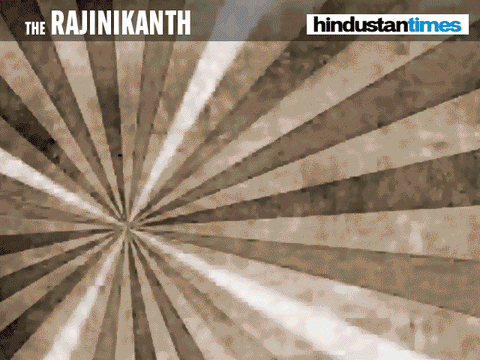 It is a kind of celebrity that is almost unthinkable in this era, defined as it is by a cultural dependence on the next viral trend, the next hashtag, and the next controversy. It is a cult status, the likes of which have never been seen before, and arguably, unlikely to be seen again.
And while Kabali doesn't quite have the same appeal as Padayappa, or Baasha, it is a return of form for Rajinikanth, whose last two films flopped.
We may never know what it was that transformed the man once known as Shivaji Rao Gaekwad from his humble beginning as a bus conductor in Bangalore into the phenomenon that is Rajinikanth.
But what a journey it has been to superstardom.
The author tweets from @Theadityaiyer
Thank you for subscribing to our daily newsletter.