Cyrus Broacha has an advice for the lovelorn: Don't confront him
From how to approach your crush to how to handle a break up, shoot your questions to Cyrus and he will answer them.
sex-and-relationships
Updated: Feb 08, 2016 18:13 IST
Are you having relationship troubles? Is the long distance bothering you or do you have trust issues? Are you looking for someone to talk your heart out about these problems?
Worry not. So, TV anchor, theatre personality, comedian, political satirist, columnist and author, Cyrus Broacha is here to help you: From navigating relationship trouble to helping your love life go the distance, he's got all the dating advice you'll ever need from your first date to something that you can't find a solution to.
From how to approach your crush to how to handle a break up, shoot your questions to Cyrus and he will answer them.
I have a crush on a guy who is one year older than me. He dated my best friend last year, and I just waited for the right time. They broke up after two months. He has been my close friend since then. He often meets me. But, ever since he got to know I liked him, he started ignoring me. He likes another friend of mine who just likes him. I love him. I cried, and felt very hurt when I got to know that he likes my friend. What do I do? FK Lover
FK lover, please understand the limitations of this column. Our success rate with helping people who write in is 17% and that's only on alternate weekends, (you can see that I have no idea when this column actually appears). Please understand I can't make them like you. Just like I can't make him taller. Get him a Pakistan visa for the Karachi Lit festival or comb his hair backward. Depending on your relationship with him you can do all three. Sadly, the fact that he's backed off upon hearing you like him, leaves you on shaky ground with him. Going forward, please don't confront him, it's likely to turn him off more. Play it cool and see if that draws him back to you. Otherwise let this one go.
I've had a crush on a guy who I met two years back at a shrine. Later, when I met him I fell in love with him. Recently, when I met him again, he held my hand, put his hand around my waist and asked me for my number. Now, I've got to know that he is married. The way he looks at me, I feel he likes me. Please help. Confused soul
So confused ji, he comes to the shrine to pray and cleanse his soul. But he decides to change track and pick up the ladies. After all one can't stay married all week! First, please tell me which shrine this is. I've already started packing my bags. You have to understand three things (a) What's in his mind? (b) Why did he withhold the marriage information? (c) Does he get parking easily at the shrine? Remember what Shin Tuch Me Once said (once is his surname), 'Deceit is like alcoholism'. Once it starts, it just runs deeper and deeper. So no point falling in love till he puts all his cards on the table, sorry shrine. That being said, is a married man your only option? Maybe you need to change the... er ...shrine.
Read: Long distance love can work, you know
For four years, I was in a relationship with a guy who took me for granted most of the time. His carelessness made me fall for another guy who showed interest in me in the start, but when he came to know that I was in a relationship in the past started to avoid me. I can't be his friend because I like him. I have told this to him several times, but he doesn't care. What do I do with all this? Anjali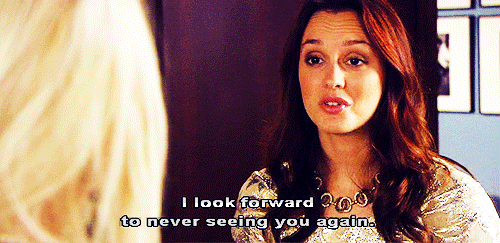 Anjali, I have referred your question to two leading jurists Soli Sorabjee and Arun Jaitley. It has been five minutes and neither have answered. My problem is I can't understand your question. I tried holding the paper upside down, but that only started my sinus. However, here's what I've deduced after two migraines: your guy has gone off you because of your past relationship. A little jealously is normal. But if he's turned off because you dated someone else, then he's the one who needs years of therapy. Please don't grovel; it's bad for the knees. One of my friends grovelled for too long and as a consequence couldn't get up for days. Love has its limits. If he's an infantile, bigoted male chauvinist, don't dilly dally and give him the sack. Now, if you'll excuse me, let's see if I can afford Harish Salve. I hope he doesn't change per question!
First Published: Feb 08, 2016 17:55 IST